Did Camila Cabello Respond To Fifth Harmony's MTV VMAs Diss On Twitter?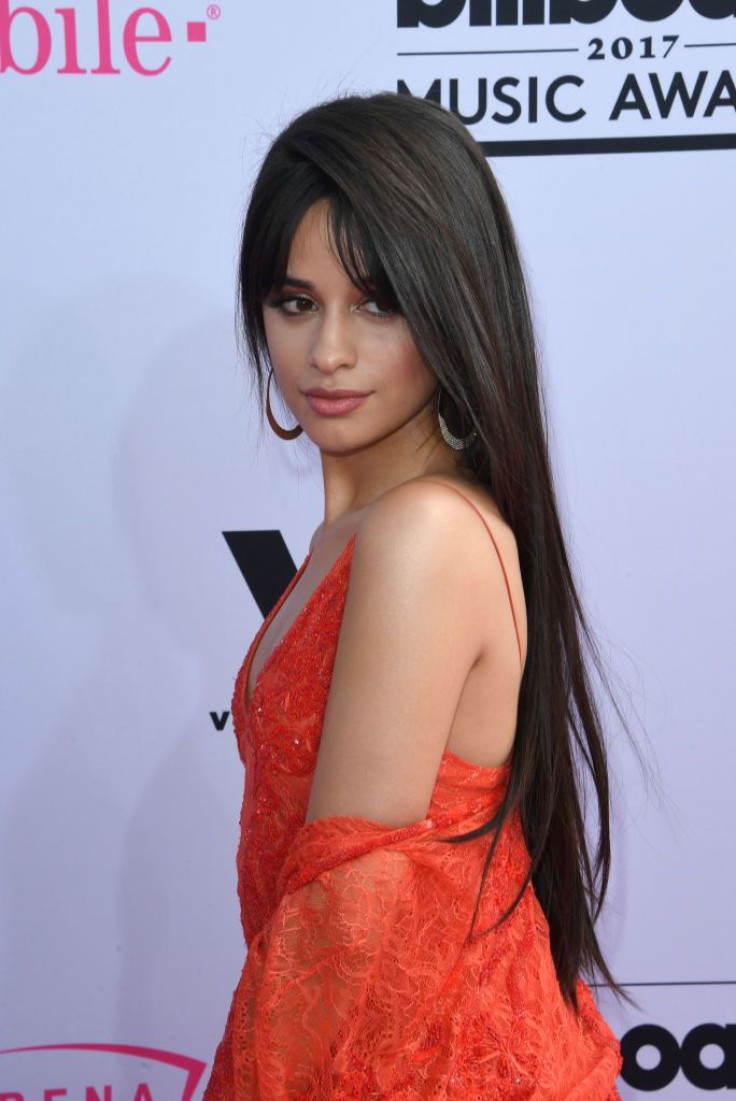 Camila Cabello may not have tweeted directly at Fifth Harmony, but several Camilizers believe their queen has fired back at her former girl group after they dissed her at the MTV VMAs.
On Wednesday, Cabello shared a message on Twitter that many fans thought was aimed at her former group members. "Nah.... i choose love. every single time," she tweeted.
Fans then began to rally around the "Crying in the Club" singer in support of her words. "We love you couldn't have asked for a better more mature idol to look up to. Love only always," one fan wrote replying to the tweet.
"Yes drag fifth to filth queen," another fan tweeted attached to a Gif of Fifth Harmony's VMA diss.
During the 2017 MTV Video Music Awards, the girl group took the stage to perform a medley of their songs "Angel" and "Down." Members Lauren Jauregui, Normani Kordei, Ally Brooke Hernandez and Dinah Jane Hansen appeared on stage with a fifth member. However, before the song started, the individual jumped off the stage, leaving just the remaining members front and center.
Following Cabello's tweet, fans congratulated her on remaining "classy" throughout the drama going on with her former group. In a recent interview with Rollacoaster magazine, the "OMG" singer reflected on her time in the group and her unhappiness with not being able to make her own decisions.
"I think I was just avoiding talking about the hurt that I was feeling and I didn't want to come to terms with it, and I feel like writing is such an intimate process," she told the publication.
"At least for me, there's no way I could write about stuff without going through it at the time or feeling a certain way about it at the time - it leads to a lot of self-discovery because you're asking yourself questions, like how do I feel today? How do I feel about this?" she added.
The star revealed that she struggled to find her voice and form her own opinion during her years in Fifth Harmony. "In a group, other people do it for you, if that makes sense because nobody can handle five different opinions on one thing," she explained.
Cabello admitted that she is now proud of the fact that she is creating music in her own way. "Making my own music now, it truly is my voice, I'm able to actually talk about who I am, and a big part of that is my culture and my family," the 20-year-old revealed.
"I'm able to represent other people that are Latin better because now I actually get to talk from my voice," she continued.
However, being a solo artist isn't the easiest thing in the world. Cabello admitted that she still struggles during the creative process. "The biggest challenge I think, honestly, the workload, because I'm such a perfectionist and I want everything to be right and I stress over every little detail - it all requires 100 percent."
Although she is still working on her debut solo album, Cabello promises the music will be a full reflection of who she is. "The Hurting, The Healing, The Loving" is expected to be released this fall.
© Copyright IBTimes 2023. All rights reserved.