Did Gucci Mane Just Reveal A New OutKast Album Is On The Way?
It's been 10 years since OutKast last released an album, 12 years if you don't count the "Idlewild" soundtrack. But if a Snapchat video from rapper Gucci Mane is any indication, a new album may be on the way.
Gucci Mane took to Snapchat Monday to reveal a few of the projects he has been working on, including albums from Lil Wayne, Boosie Badazz, Project Pat, E-40 and OutKast. "I just did a record for OutKast. I just did record for Wayne. I just did for Boosie. I just did a record for Project Pat. I just did a record for E-40. All today," said Gucci in the video.
If an OutKast album is in the works, it is one of hip-hop's best kept secrets because the last we heard, no album from the group was coming soon. In 2014, during OutKast's reunion tour, Andre 3000 told Rolling Stone there were no new plans for OutKast music. However, he added "never say never."
Following Gucci Mane's video, a representative for Andre 3000 issued a statement to The Fader but didn't deny the existence of a new album. According to the rep, there's "no OutKast news to report" at this time.
Since OutKast's last project in 2006, Big Boi has stayed busy, releasing two solo albums ("Sir Lucious Left Foot: The Son of Chico Dusty" and "Vicious Lies and Dangerous Rumors"), as well as a collaboration EP with Phantogram called "Big Grams." Andre 3000 has done less work, appearing on a few songs here and there. Most recently, the Atlanta rapper was featured on Kanye West's "30 Hours" and Frank Ocean's "Solo (Reprise)" off of the album "Blond."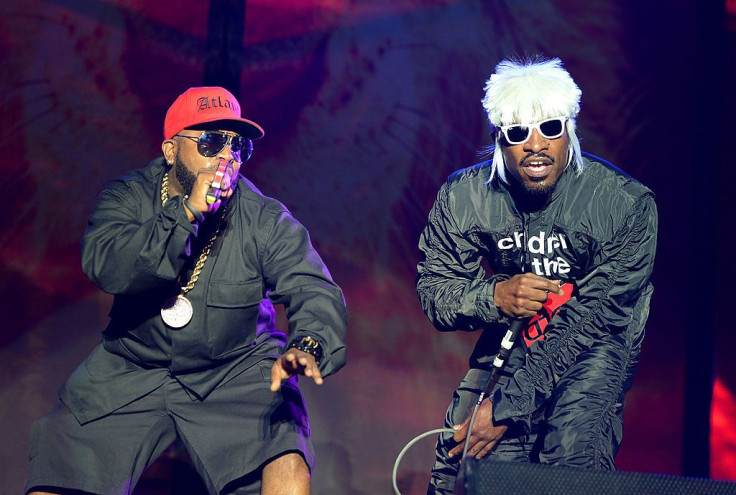 © Copyright IBTimes 2023. All rights reserved.