Did Jason Pierre-Paul Blow-Up Hand After Samsung Galaxy Note 7 Exploded? Giants Player Is Victim Of Viral Hoax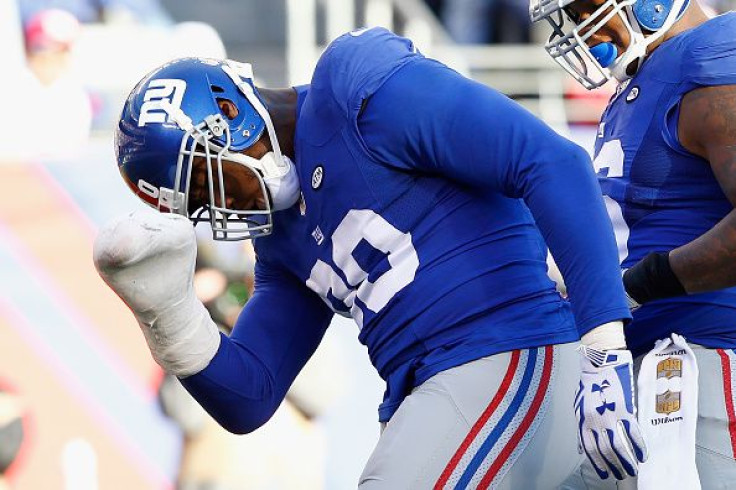 New York Giants defensive end Jason Pierre-Paul, also known as JPP, became the victim of a viral internet hoax Thursday. As many people know, the National Football League player lost part of his hand during a fireworks accident on the Fourth of July, but a phony story claimed the player instead lost part of his right hand when his Samsung Galaxy Note 7 exploded.
The story hails from the satire website Daily Snark. One of the reasons credulous netizens were quick to believe the story was because the publication photoshopped a picture of JPP missing fingers on both hands. They provided a fake quote from an "EMT first responder," whose name is "This is satire." This is how it reads:
"It is believed Mr. Pierre-Paul had the device in his right hand (obviously) while streaming the Chargers vs Broncos game with the Galaxy Note he purchased two weeks ago," EMT first responder Thisis Satire told reporters. "His first mistake? Watching that boring a-- game. Anyways, according to him the phone self ignited and shortly after exploded while still in his hand."
Another reason people were probably fooled is because there have been recalls on the new Samsung phone after it exploded on users. the Korean manufacturer stopped all production of the phones and recalled millions of them last month.
JPP, 27, has not responded to the hoax. The last thing he tweeted was that he was blessed Wednesday. "Woke up. Got my health and peace of mind. I'm blessed. Thank you, Lord," the quote reads. The message was liked dozens of times by his nearly 54,000 followers.
JPP famously plays with a special glove to cover his mangled left hand after the fireworks incident. His right hand remains in tact.
As Abraham Lincoln famously once said, "Don't believe everything you read on the internet."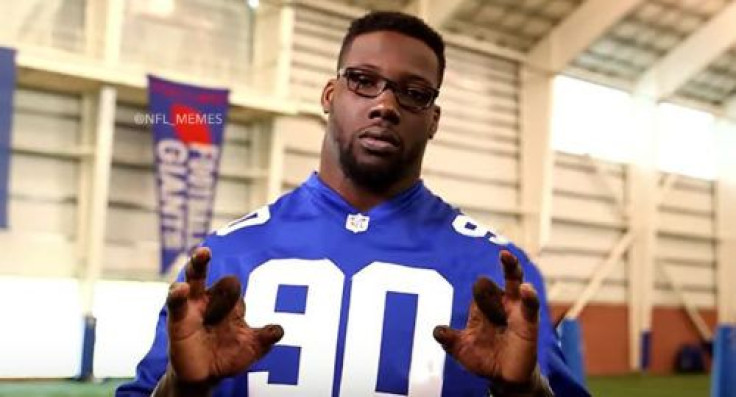 Follow me on Twitter @mariamzzarella
© Copyright IBTimes 2023. All rights reserved.