Did Robert Pattinson Hit A Security Guard? Paparazzi Accuse 'Twilight' Actor Of Assault [VIDEO]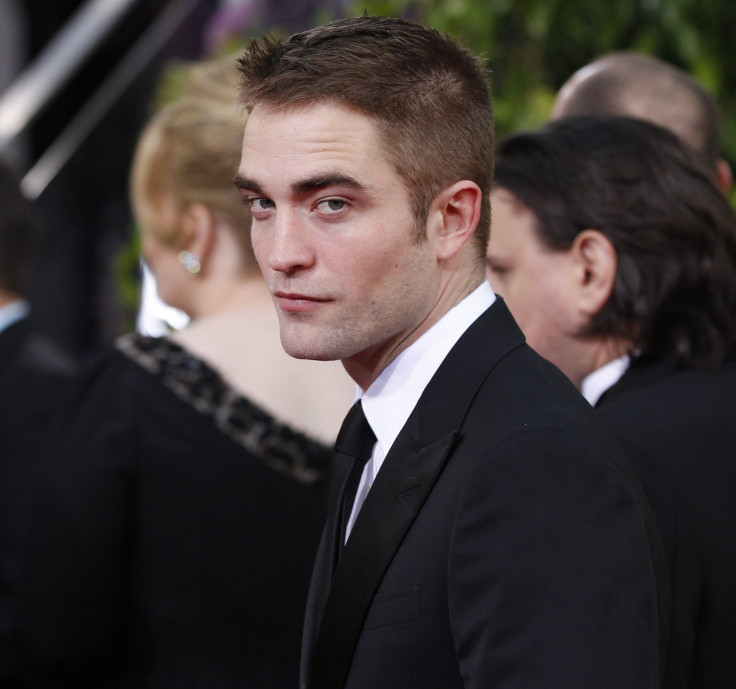 Robert Pattinson was accused of assault this past weekend after the actor was caught on tape shoving a security guard outside of a music venue in West Hollywood, Calif., on Friday night. Despite footage of the incident clearly showing the actor clearly pushing a security guard, the Daily Mail reported that the 27-year-old accidentally assaulted the unidentified individual after confusing him for a paparazzo.
While the event has been deemed a misunderstanding the "Twilight" star did reportedly cause some damage reportedly pushing the man with such force that he was pushed back, causing his glasses to fall off his face. According to the report, the victim told members of the paparazzi that the British native had him confused for a different person. "He grabbed my face… He thought I was someone else," he said.
Following the assault, a large group of paparazzi waiting outside the venue, in which Pattinson attended to see musician Bobby Long perform, slung insults at the star. "Why did you assault and innocent security guard? He did nothing but protect you," said one photographer, while others called Pattinson "R-F-g" and "R-Fa—ot." Another voice can heard telling the actor that his former girlfriend of three years, fellow "Twilight" actor Kristen Stewart, will cheat on his "dumb a-- again."
Last month Stewart was also caught on camera lashing out at a member of the paparazzi. According to a report from TMZ, the 23-year-old actress engaged in a verbal argument with a photographer in Los Angeles after an unknown conversation occured between the pair. "Why are saying f---k off?" asks the paparazzo, to which Stewart responds by telling him he doesn't deserve to "breathe the same air" she does.
© Copyright IBTimes 2023. All rights reserved.