Dionne Warwick Once Scolded Snoop Dogg For His Misogynistic Lyrics: 'Got Out-Gangstered'
Snoop Dogg was once scolded by Dionne Warwick over his misogynistic rap lyrics.
The "Bad Decisions" rapper and Warwick were part of a new CNN Films documentary, "Dionne Warwick: Don't Make Me Over."
Snoop recalled a meeting that became a major turning point in his music. Warwick instructed him, Death Row Records co-founder Suge Knight and some other popular rap artists, including the late Tupac Shakur, to show up at her house no later than 7 a.m.
"We were kind of like scared and shook up," Snoop Dogg said in the documentary. "We're powerful right now, but she's been powerful forever. Thirty-some years in the game, in the big home with a lot of money and success."
He said they arrived nervously at the singer's driveway at 6.52 a.m.
Warwick greeted the men and told them to call her a b****, a term they often used to describe women in their music.
"These kids are expressing themselves, which they're entitled to do. However, there's a way to do it," she said at the time.
The Grammy-winning artist then told the rappers, "You guys are all going to grow up. You're going to have families. You're going to have children. You're going to have little girls and one day that little girl is going to look at you and say, 'Daddy, did you really say that? Is that really you?' What are you going to say?"
Snoop said the meeting became a wake-up call to his ego. It led him to change his musical approach, beginning with his 1996 album "Tha Doggfather."
"She was checking me at a time when I thought we couldn't be checked," the Death Row Records founder said. "We were the most gangsta as you could be, but that day at Dionne Warwick's house, I believe we got out-gangstered that day."
"I made it a point to put records of joy — me uplifting everybody and nobody dying and everybody living," said Snoop, who is now a father to three boys and one girl."Dionne, I hope I became the jewel that you saw when I was the little, dirty rock that was in your house. I hope I'm making you proud."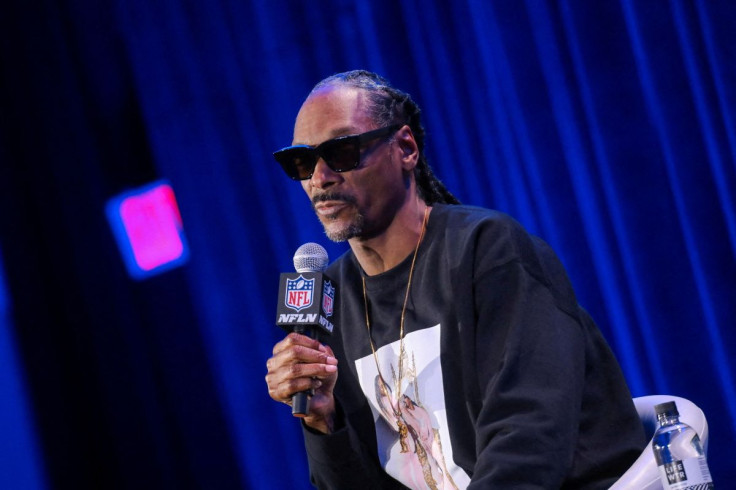 © Copyright IBTimes 2023. All rights reserved.