Snoop Dogg And Marijuana: 3 Revelations Made By The Pop Star's Blunt Roller
Snoop Dogg's personal blunt roller has some interesting revelations about the pop star's smoking routine.
The singer reportedly hired Renegade PerRana in 2019 to roll blunts for him exclusively. Over the years, PerRana has gained small insights into Snoop Dogg's daily smoking needs.
Fellow cannabis enthusiast Seth Rogen once asked Snoop Dogg about his unusual hire. "I don't have time," he replied. Snoop Dogg said he always had a blunt in his hand "just at the right moment," crediting PerRana for her "impeccable timing," Lad Bible reported.
PerRana has reportedly also rolled blunts for various other celebrities, including Kid Cudi and Belly.
Snoop Dogg's daily consumption
In an interview on the "Kyle and Jackie O Show," Snoop Dogg's blunt roller estimated that the singer consumed 75 to 150 marijuana joints every day. PerRana said she has rolled about 450,000 blunts for him since she got the job.
"I do about half a pound a day, which is 75 to 150 joints," she said, reported Huffington Post.
In 2013, the artist tweeted that he smokes around 81 blunts every day. This matches with PerRana's estimates.
The "roll-off" test
In another interview, PerRana spoke about the test she had to give to get the job as Snoop Dogg's professional blunt roller (PBR).
"I had a roll-off with a sound engineer that works with Snoop, that I guess Snoop kind of recommended, and then a Venezuelan cigar roller who rolls big boy stogies at parties," she said in a recent interview with "The Review."
PerRana's salary for rolling blunts
UberFacts said Snoop Dogg's PBR "makes between $40,000 and $50,000 a year."
The 51-year-old singer said the salary had to be hiked due to inflation in the United States. Snoop Dogg previously revealed his blunt roller also gets perks like "all paid expenses" and a "free week."
Snoop Dogg once raised $10,000 for an Alzheimer's charity, run by actors Seth and Lauren Miller Rogen, by auctioning off a blunt.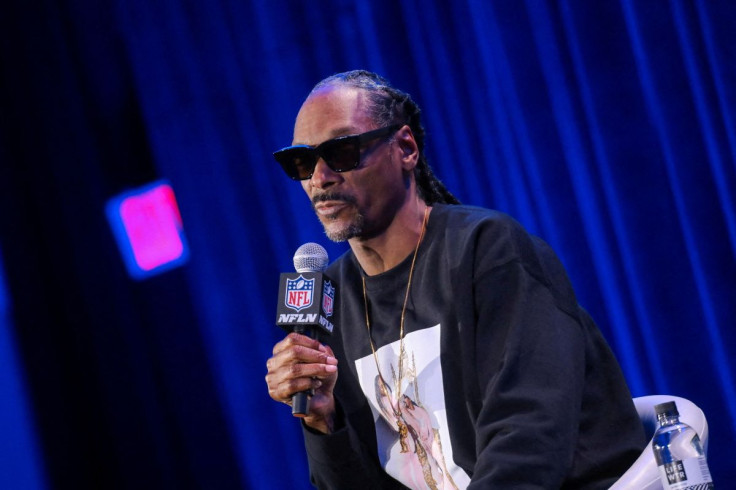 © Copyright IBTimes 2023. All rights reserved.
FOLLOW MORE IBT NEWS ON THE BELOW CHANNELS