Director Duncan Jones On Whether 'Warcraft' Can Break The Cycle Of Bad Video Game Movies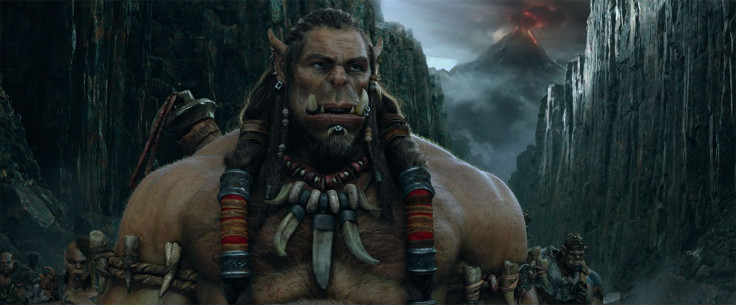 Hollywood can take almost anything and spin dross into gold. It's common knowledge these days that a film based on either a DC or a Marvel comic book series can grow into a billion-dollar franchise, and producers have found lucrative source material in everything from theme park rides to toys. But movies based on video games have yet to hit a similar stride, despite the fact that the global gaming industry is expected to generate close to $100 billion this year, more than Hollywood itself.
The history of failed film adaptations serves as a cautionary backdrop for the movie "Warcraft," based on the popular Activision Blizzard video game series, which will hit U.S. theaters June 10. At a time when all things geek are considered mainstream, there's still much uncertainty about whether "Warcraft" will be the film to end the cycle of bad video game movies.
Duncan Jones, the film's director and co-writer, hopes it will. "On a personal level, there haven't been many great movies based on video games. Well, I wanted to be the first who broke that curse of not-great movies based on video games, and I wanted 'Warcraft' to be a great movie in its own right," Jones told International Business Times.
Considering the most successful video game adaptation has been the "Resident Evil" film franchise starring Milla Jovovich, video games have clearly failed to translate critically or commercially on the big screen. The list of cinematic bombs is as extensive as it is depressing for anybody who grew up playing games. Premiering in 1993, "Super Mario Bros." may be the most recognizable failure, but the early to mid-1990s were littered with bad movies based on video games. "Double Dragon," "Street Fighter" and "Wing Commander" were among the flops. Released in 1995, "Mortal Kombat" was a decent success, but it was followed by the terrible "Mortal Kombat: Annihilation."
A bit later, "Lara Croft: Tomb Raider," starring Angelina Jolie, was a commercial hit but a critical miss during the summer of 2001.
Meanwhile, the latest crop of video game-inspired films, including "The Angry Birds Movie," have yet to break the historical cycle.
Jones approached "Warcraft" as a fan, but turned to Pixar for inspiration. He was tracking the project when Sam Raimi was attached to direct the film. "I loved 'Evil Dead 2' and wanted to see his version of 'Warcraft,'" Jones said, referring to Raimi's 1987 horror cult classic. But when Raimi dropped out of the project to direct "Oz the Great and Powerful," Jones stepped in with his own pitch for "Warcraft" after the release of his second movie, "Source Code."
Jones' own history with "Warcraft" goes back more than 20 years, to the release of "Warcraft: Orcs & Humans" in 1994. Jones said he even ran his own guild in "Ultima Online," another popular massively multiplayer online role-playing game.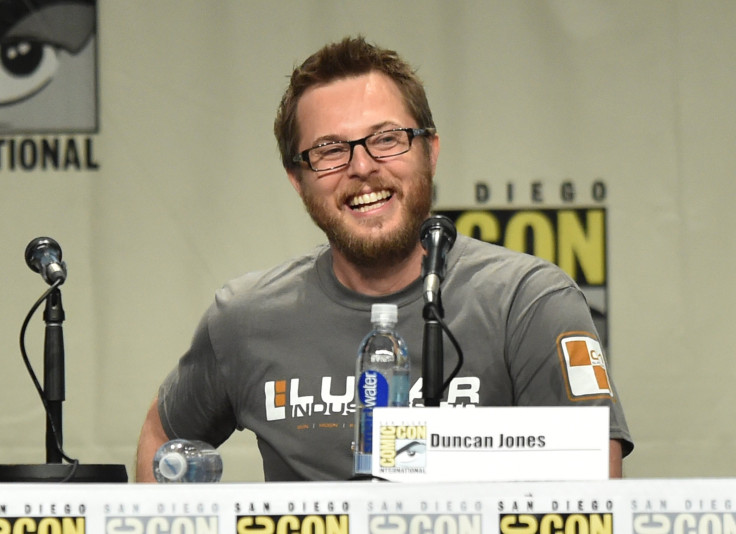 A "Warcraft" adaptation has to appeal to gamers and to people who just want to see a good film. "I'm a fan of Pixar, and what they are really good at is making a movie that works on two levels, one for the kids and one for the adults," Jones said. "That's what I wanted to do with 'Warcraft.' Could I craft a movie that really works on two levels? Where fans of the game absolutely get all the things they hope for and expect from a movie like this and, at the same time, for people who know nothing about 'Warcraft,' everything feels like it organically comes out of this particular fantasy movie."
Besides being a film based on a video game, "Warcraft" is a fantasy epic, set in a magical world where orcs and humans coexist. Admittedly, the fantasy genre in general has yet to be embraced in the same way the superhero genre in particular has been. "Games are very mainstream now and the fact [is] superhero movies have opened audiences up to more fantastical types of storytelling. We're saturated with superhero movies, but there haven't been many big fantasy universes since Peter Jackson's 'Lord of the Rings,'" Jones said.
With millions of people having played "Warcraft" — Jones said he's heard the number is something like 100 million — there are many gamers with relatives and spouses who have watched them play and who could turn out to see the new film. And the director indicated he hopes the general audience will give the movie "Warcraft" the benefit of the doubt the same way they did "The Lord of the Rings."
To date, "Warcraft," described by Jones as a scrappy, indie tentpole, has captured the imagination of overseas audiences, topping the box office in 19 out of 20 countries in its debut last week. In China, the film is breaking records with massive ticket preorders. But in the U.S., the movie faces an uphill battle with poor reviews dampening expectations ahead of its release. Still, there may be an audience for it, and its potential success in China could lead to a sequel, even if it's not quite the decisive victory Jones and gamers are hoping for.
FOR FREE to continue reading
✔️ Unlock the full content of International Business Times UK for free
offer available for a limited time only
✔️ Easily manage your Newsletters subscriptions and save your favourite articles
✔️ No payment method required
Already have an account? Log in
© Copyright IBTimes 2023. All rights reserved.