Do iPhones Need Antivirus and Which Ones Are Best?
* This is a contributed article and this content does not necessarily represent the views of IBTimes.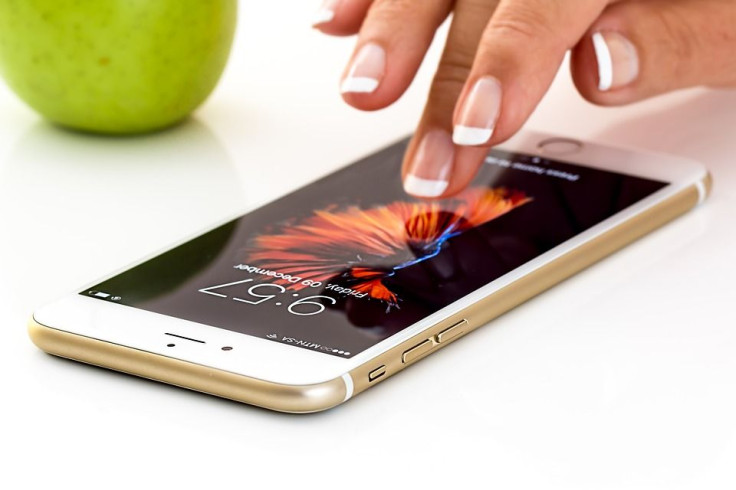 In the era of technology and digitalization, cyber security threats are becoming more and more complex. Threats have evolved from simple computer attacks to complex strategies aimed at every device that is connected to a network, including printers, cars, home appliances, and basically every smart device such as - no surprise here - your iPhone.
Do I need an Antivirus for my iPhone?
Some argue that it's not necessary to have an antivirus for iPhone devices due to their built-in security measures. However, considering the increase in third-party app stores and hackers figuring out more clever ways to access your phone, along with fact that more and more people are storing sensitive information such as credit card details on their devices, and the real threat of identity theft, the need for extra protection is becoming an urgent matter.
Over the past years, mobile malware has been on the rise, targeting any type of mobile devices. Malware such as viruses, spyware and ransomware used to be something only computer owners feared, but that is a thing of the past. In 2017 alone, smartphone malware increased over 50%, according to a report by Symantec.
If you feel your personal data is exposed, the best way to prevent attacks that are taking aim at your mobile device is by installing an antivirus for iPhone.
Top 5 Antivirus Software for iPhone
Not sure which antivirus for iPhone is most suitable for you? Fortunately, there are many options available to choose from. Below, you will find a selection of the top choices to defend your iOS device:
Norton Mobile Security
Norton Mobile Security is one of the most popular security brands on the market, initially developed by Symantec for PC users. Over the past years, the number of mobile devices has increased, so Norton extended its protection to iOS and Android users. You can download it for free and rest assured that this antivirus for iPhone will offer full protection from cyberattacks with minimal user interface. It also offers a Safe Browsing feature which will alert you if a website tries to invade your phone. Moreover, Norton Mobile Security keeps you safe from malware and phishing techniques.

McAfee Security
Another well-known security expert, McAfee offers all of the features you would want in an antivirus for iPhone, including theft protection and scanning. But what we love most is something that sets it apart from its competitors: Media Vault. This feature allows users to keep their private content such as videos and photos safe from attacks by encrypting them and storing them is this virtual Vault. The content can then be accessed via Face ID and Touch ID.

Avira Mobile Security
Avira Mobile Security is another popular option among smartphone users which can be downloaded for free from the Apple Store. Besides offering basic protection against malware, this security app also offers a similar feature to McAfee's Media Vault: Avira Digital Vault. In the vault, users can store important information such as passwords, credit card details, and media files protected by a PIN. Avira also helps protect your emails with its Identity safeguard and recover your lost iPhone by showing its accurate location and by triggering a loud scream on the device. Users can also choose to remotely wipe their phone if it is lost or stolen.

BitDefender
As a well-established brand, Bitdefender does not fail to rise to our expectations regarding mobile security. It provides excellent malware detection, a smart anti-theft feature with location, locking and wiping options, and total online privacy free of cost. Users can also wipe sensitive content from the Web Dashboard and verify if their email has been breached. Although the mobile solution might not be as complex as the PC version, it will certainly keep your data safe. One thing to keep in mind, to run BitDefender you will need iOS 9.0 or a later version.

Avast
Avast Mobile Security is a free antivirus for iPhone and iPad. However, you might have to pay for extra protection. The free features include basic malware protection, Internet security and a Media Vault similar to the one from McAfee. Users can also check their Wi-Fi networks for vulnerabilities to make sure their browsing is secured. Business users can choose between three business packages which offer extra features such as Email Shield, Sandbox, Behaviour Shield, Data Shredder, Cyber Capture, and more.
Even though the risk of cyber-attacks on iPhones is lower than on other operating systems, users should still keep an eye out for tricks and scams. Besides installing an antivirus for iPhone, you should be aware of other potentially harmful practices, such as jailbreaking your phone. Jailbreaking is done by some iPhone owners to remove certan restrictions, although it invalidates the warranty.
Another threat for iPhone users are illegitimate emails containing a link to an external web page. These can be part of phishing strategies meant to gain access to your private information or steal your identity. Make sure you regularly install iOS updates to benefit from the latest fixes and also keep your antivirus for iPhone up to date.
NOTE: This article is a contribution and do not necessarily represent the views of IBTimes.