Do Kwon Days As A Free Man May Be Numbered As FBI, DOJ Start Probing TerraUSD Stablecoin Collapse
KEY POINTS
The SEC filed charges against Do Kwon and TFL in February
Singapore police are already investigating Kwon and TFL
To this day, Kwon's whereabouts are still unknown
Almost a month after the U.S. Securities and Exchange Commission (SEC) filed charges against crypto mogul and fugitive Do Kwon, the co-founder and CEO of Terraform Labs, the Federal Bureau of Investigation and U.S. Attorney's Office for the Southern District of New York have started their investigation on the spectacular collapse of the so-called algorithmic stablecoin TerraUSD.
The Justice Department finally made a move and started investigating the collapse of TerraUSD stablecoin, adding the risk of filing more criminal charges and putting a lot more pressure on its creator Kwon, whose whereabouts are currently unknown, The Wall Street Journal reported, citing people familiar with the matter.
The FBI and the officials at the Southern District of New York (SDNY), both part of the Department of Justice, have reportedly started interrogating former members of Terraform Labs and intend to interview several others in the coming days.
Typically, it is the SDNY that leads high-profile prosecution of financial crimes alongside the FBI.
In February, the SEC filed a lawsuit against Kwon and his Singapore-based cryptocurrency company Terraform Labs, alleging that both orchestrated a multibillion-dollar crypto asset securities fraud that led to billions of dollars in losses.
In the complaint filed to the U.S. District Court of the Southern District of New York, the SEC named Kwon and TFL as defendants and accused both of fraud, selling unregistered securities and unregistered security-based swaps, among other related claims.
"Terraform and Kwon also misled investors about one of the most important aspects of Terraform's offering – the stability of UST, the algorithmic 'stablecoin' purportedly pegged to the U.S. dollar," the complaint read.
"Almost immediately upon UST's recovery in May 2021, Terraform and Kwon began to make materially misleading statements about how UST's peg to the dollar was restored," the complaint underlined, adding that "Terraform and Kwon emphasized the purported effectiveness of the algorithm underlying UST in maintaining UST pegged to the dollar – misleadingly omitting the true cause of UST's re-peg: the deliberate intervention by the U.S. Trading Firm to restore the peg."
Earlier this month, the Singapore police force confirmed that they started investigating Terraform Labs. Authorities in the city-state also reaffirmed at the time that Kwon was not in the country and might have left sometime in September last year.
So far, rumors have placed Kwon in the Balkans, where he reportedly withdrew some Bitcoin from a BTC machine.
The spectacular collapse of the so-called algorithmic stablecoin UST and Terra's native token LUNA in Ma 2022 triggered a wave of bankruptcies in the cryptocurrency sector, particularly the collapse of crypto lenders Voyager Digital and Celsius Network, as well as the crypto lender Three Arrows Capital (3AC).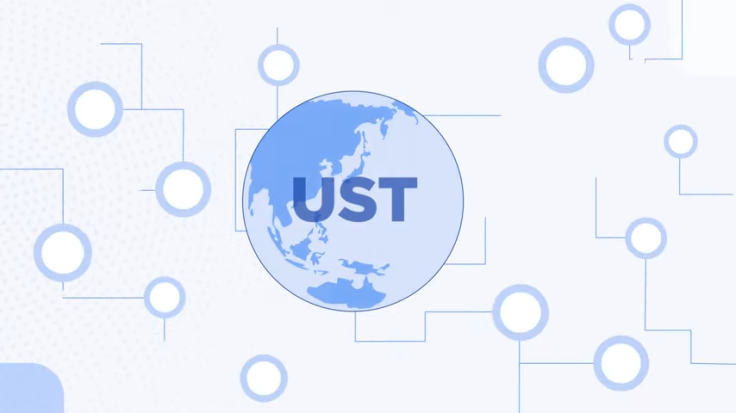 © Copyright IBTimes 2023. All rights reserved.