Do Kwon Remains In Detention While Waiting For Possible South Korea Extradition
KEY POINTS
The Montenegrin High Court has accepted Do Kwon's bail proposal
Kwon might be asked about his ties with the Europe Now leader in his trial
He will be on trial on June 16, which will highlight the High Court's latest decision on his bail
Do Kwon will not yet taste the freedom he has long been seeking in Montenegro despite the High Court's approval of his bail proposal since he was ordered to stay in detention while the country considers his extradition to his home country South Korea.
Terraform Labs (TFL) co-founder and CEO Kwon continues to make headlines even after his arrest in Montenegro.
Almost three months since he was placed in pre-trial detention, Kwon made himself the subject of an investigation because of his supposed relationship with a local political party leader after he informed the country's prime minister and justice department about it in a letter.
This week, Kwon made headlines again after reports surfaced that he could remain up to six months in Montenegro custody while the courts consider his extradition to South Korea, a local news outlet said.
The report came on the heels of the announcement from the Montenegro High Court approving Kwon's bail proposal in the case alleging he was traveling with fake documents.
Kwon has been ordered into custody for six months while the court decides on the extradition request by South Korea, a spokesperson of the High Court told the local news outlet.
Kwon and his associate Han Chong-joon who served as the chief financial officer of Terraform Labs are scheduled to go on trial on June 16 over the falsified travel documents allegation.
A report claimed that Europe Now, the political party Kwon allegedly admitted to having supported financially in the past, won a fourth of the seats in Montenegro's parliament and is currently looking to form a coalition with other parties to form a government.
This means that Europe Now's leader Milojko Spajic has a shot to get the top job in the Montenegro government, the country's prime minister.
Kwon is anticipated to be questioned by the Special State Prosecutor's office on his alleged ties to Spajic in his upcoming hearing next Friday.
Meanwhile, senior South Korean prosecutor Dan Sunghan said the prosecution would like the crypto kingpin to be extradited to his home country since it will make a lot of sense, particularly "when it comes to bringing justice or recovering the damages for victims," adding that "the most efficient way to get justice is to have the investigation and trial take place in South Korea."
Sunghan also mentioned the possibility of Kwon getting more than 40 years imprisonment if proven guilty of his charges in the country.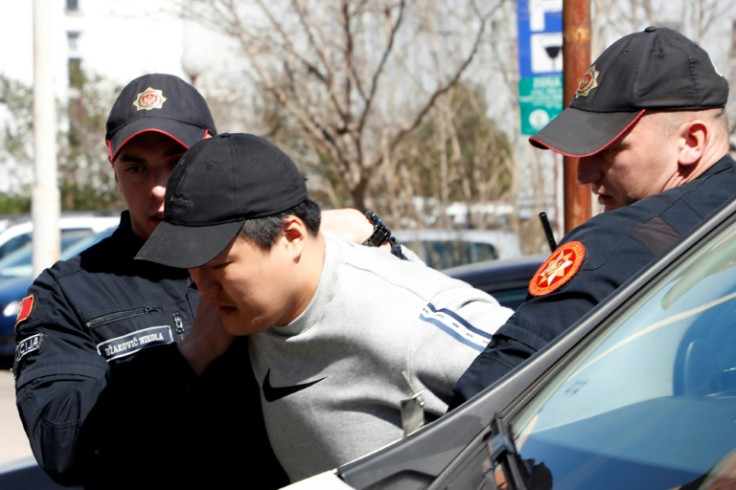 © Copyright IBTimes 2023. All rights reserved.