Do Kwon Woes Continue To Pile Up; Terra Co-Founder Faces $57M Lawsuit In Singapore
KEY POINTS
Do Kwon's whereabouts are currently unknown
Kwon is currently wanted by South Korean prosecutors
Interpol has issued a red notice seeking his arrest
Whereabouts of the Terraform Labs co-founder and CEO Do Kwon may be unknown right now, but this did not stop hundreds of investors, who lost around $57 million, from filing a lawsuit against him for the spectacular collapse of the algorithmic stablecoin TerraUSD (UST).
The lawsuit was filed against Kwon on Sept. 23 on behalf of the 359 investors who lost millions in the Terra crash. The official judiciary website of Singapore revealed a follow-up hearing for the lawsuit was scheduled for Wednesday.
The lawsuit claimed the TFL CEO lured investors into purchasing the algorithmic stablecoin TerraUSD with "fraudulent misrepresentations." It also alleged Kwon was well aware of the stablecoin's "structural weakness," as stated in the court documents shared by the Wall Street Journal.
The lawsuit is led by a Spanish citizen named Julian Moreno Beltran, who allegedly lost around $1.1 million worth of TerraUSD investment and a Singapore native, Douglas Gan Yi Dong. Several other claimants said they were "entitled to claim for the loss and damage suffered in purchasing the UST tokens," including "aggravated damages," court documents revealed.
Aside from Kwon, other defendants named in the lawsuit include Nicholas Platias, Terraform Labs' head of research and Luna Foundation Guard (LFG), the fund created to support the growth of the terra ecosystem. The spokesperson of Terraform Labs, in a statement to WSJ, rebutted the claims in the $57 million lawsuit filed against Kwon and others in Singapore.
"There is a fundamental difference between a public market event and fraud ... The risks were publicly known and discussed, and the underlying code was open-sourced," WSJ said.
Kwon is currently wanted by South Korean prosecutors, while Interpol has issued a red notice seeking his arrest. The crypto executive also faces a class-action lawsuit in the U.S. in June and is currently being investigated by the Securities and Exchange Commission (SEC) for potential violation of federal investor protection rules with the manner it advertised its algorithmic stablecoin.
Despite all the allegations, Kwon has repeatedly denied the project was a fraud. In his most recent interview, Kwon refused to disclose his location for safety purposes.
The TFL executive also claimed he was not on the run and was not hiding. Kwon also said he did not violate the Capital Markets Law of South Korea. Terra's algorithmic stablecoin UST collapsed in May and was eventually followed by the blockchain's native token LUNA.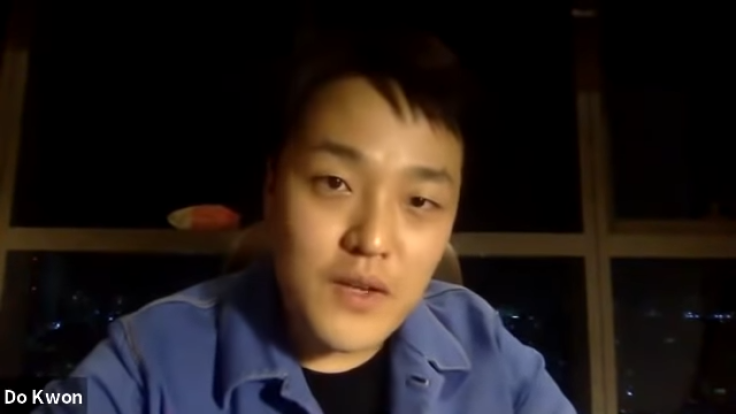 © Copyright IBTimes 2023. All rights reserved.