'Doctor Who' Gift Guide: 17 Christmas Present Ideas For Your Favorite Whovian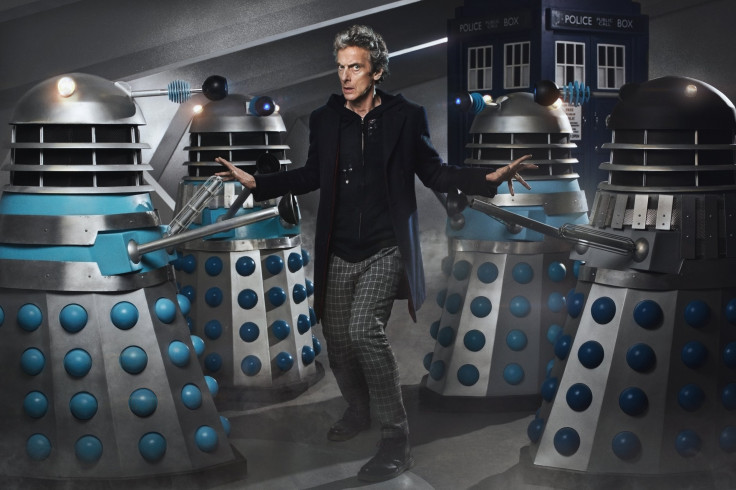 Christmas shopping for a "Doctor Who" fan can be overwhelming. After all, you can get pretty much any item you want with a TARDIS (the spaceship/time travel machine) on it. However, we've narrowed your search a little bit. Find the perfect holiday gift for the Whovian in your life below, and it just might make them even more excited than the "Doctor Who" Christmas special.
For The Kids -- "Doctor Who" is a family affair for many people. If you know a child who is a Whovian, try getting him or her a "Who"-branded game like Monopoly ($29.95) or Yahtzee ($15.99). TARDIS string lights ($19.99) also might be a fun addition to their bedrooms. There are also plenty of toys like sonic screwdrivers ($21.95), sound effects keychains ($9.99) and Lego sets (prices vary) too.
For The Writer -- For someone who enjoys writing, check out River Song's journal ($19.99) and maybe throw in a weeping angel pen ($20.94). If the writer is a little more tech-friendly, try a USB memory stick ($23.99).
For The Artist -- Try a Van Gogh-themed "Doctor Who" poster ($15) or an adult coloring book ($14.99).
For The Anglophile -- Their love doesn't end with "Doctor Who." They love everything British. Try a TARDIS and Union Jack skirt ($25) or pillow ($24.50). For something a little more subtle, try a mug ($15) because there is nothing more stereotypically British than a hot cup of tea.
For The Lifelong Fan -- With over 50 years on television, plenty of people have been watching "Doctor Who" for decades. The Fourth Doctor's scarf ($29.98) is a nice throwback. If your loved one is a reader, try "Doctor Who: The Dangerous Book Of Monsters" to see all the Doctor's enemies.
For Your Secret Santa Person -- If you're trying to stay within a small budget, and maybe don't know much about the person, a Funko POP figurine will probably make them happy. You can go with the TARDIS or choose from a selection of characters for under $10.
© Copyright IBTimes 2022. All rights reserved.
FOLLOW MORE IBT NEWS ON THE BELOW CHANNELS