'Doctor Who' Is Going To Comic Con! Who Will Join Peter Capaldi In SDCC 2015?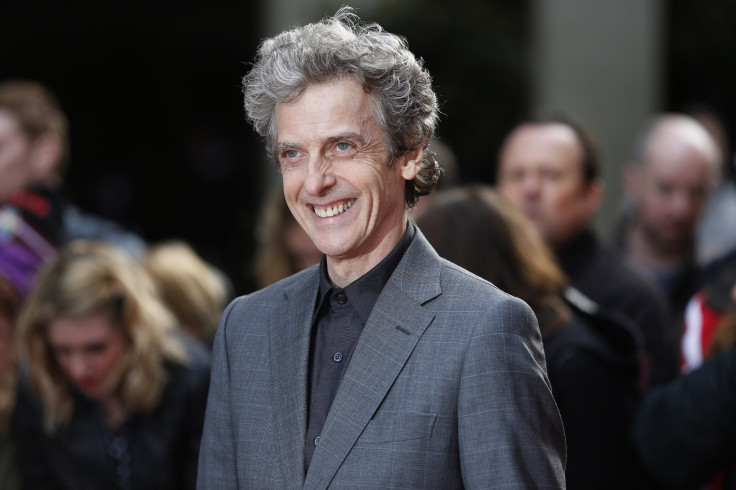 Countdown to Comic Con! The Doctor, the TARDIS and the Impossible Girl are heading to Hall H in one of the most anticipated panels of SDCC. But who else will be joining the Doctor and his companion Clara out to sunny San Diego for the July 9 event?
Peter Capaldi
Of course the Doctor himself would make an appearance at SDCC. A self-professed fan of the original series while growing up, Capaldi now enjoys the role of a lifetime as the 12th Doctor. As Access Hollywood noted, this would be the first time since taking over the titled Time Lord that Peter Capaldi will appear at Comic Con. In the BBC America release, Capaldi said tales of Comic Con are "told in awe" in the production world. "To appear in the legendary Hall H is a further twist to the cosplay and comic madness I may never recover from."
Jenna Coleman
As the inquisitive Clara Oswald, Whovians have seen her companion character go from flirty love interest to surviving a terrible loss in Season 8. What will be in store for Clara in Season 9? Hopefully, Coleman will take some questions from the audience.
Michelle Gomez
After playing the dastardly strange and conniving Missy in Season 8, the female regeneration of the Master (Gomez) will also make her first Comic Con appearance.
Steven Moffat
The current show runner for "Doctor Who" has previously said he's interested in taking the 12th Doctor's character in different directions (read: not so cranky). Prepare for Moffat to shoot down rumors of yet another "Doctor Who" movie.
Brian Minchin
As executive producer on the show, Minchin will likely share stories from the set and perhaps some insight as to what Moffat's been up to for Season 9. Maybe he'll reveal a guest cameo or two?
© Copyright IBTimes 2023. All rights reserved.