'Doctor Who' Season 8 Spoilers: Jenna-Louise Coleman Rumored To Leave In Christmas Special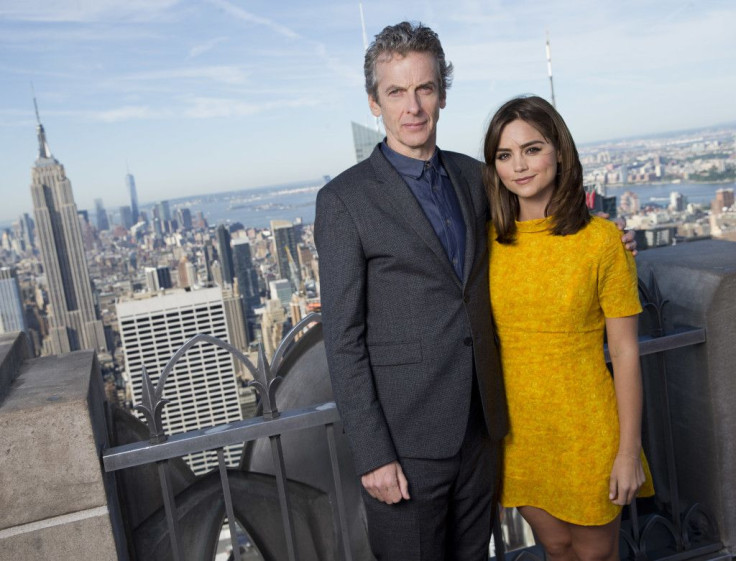 Could "Doctor Who" Season 8 be Jenna-Louise Coleman's last season as The Doctor's companion? The writers have already begun developing a plan for Clara Oswald's departure, the Mirror reported. While Coleman will stick around for Season 8, the Christmas special could be her last episode.
"It's important to keep the series moving and fast-paced," a source said. "And the time is just starting to feel right and the feeling is that it could be a perfect Christmas storyline."
The departure was apparently a mutual decision. The source said: "By the time she leaves, she will be one of the longest-standing companions ever. She has been absolutely brilliant in the role, but everyone agrees it is a part that should change after a period."
Coleman's character Clara made her debut in the September 2012 episode, "Asylum of the Daleks." Staying with The Doctor for a year or two is standard for companions, so her departure might not surprise many fans. Before Clara, The Doctor's main female companion was Amy Pond, who was with him from April 2010 to September 2012. Amy will remain The Doctor's longest-running companion (at least for "Doctor Who" in the current millennium), assuming Clara is gone by Christmas.
However, a companion's departure isn't always forever. Past companions have returned after being trapped in parallel universes and having memories completely erased. Billie Piper's Rose Tyler left the series in 2006, but returned in 2008 and 2012 for guest appearances. So Whovians might not be saying goodbye to Clara forever.
The BBC has yet to release an official statement regarding Coleman's exit.
"Doctor Who" Season 8 premieres on BBC America Saturday, Aug. 23, at 8 p.m. EDT. Do you think it's time for Clara to leave or do you want to see her stick around a bit longer? Sound off in the comments section below!
© Copyright IBTimes 2023. All rights reserved.