'Doctor Who' Season 8 Spoilers: Find Out What's Different About Peter Capaldi's Doctor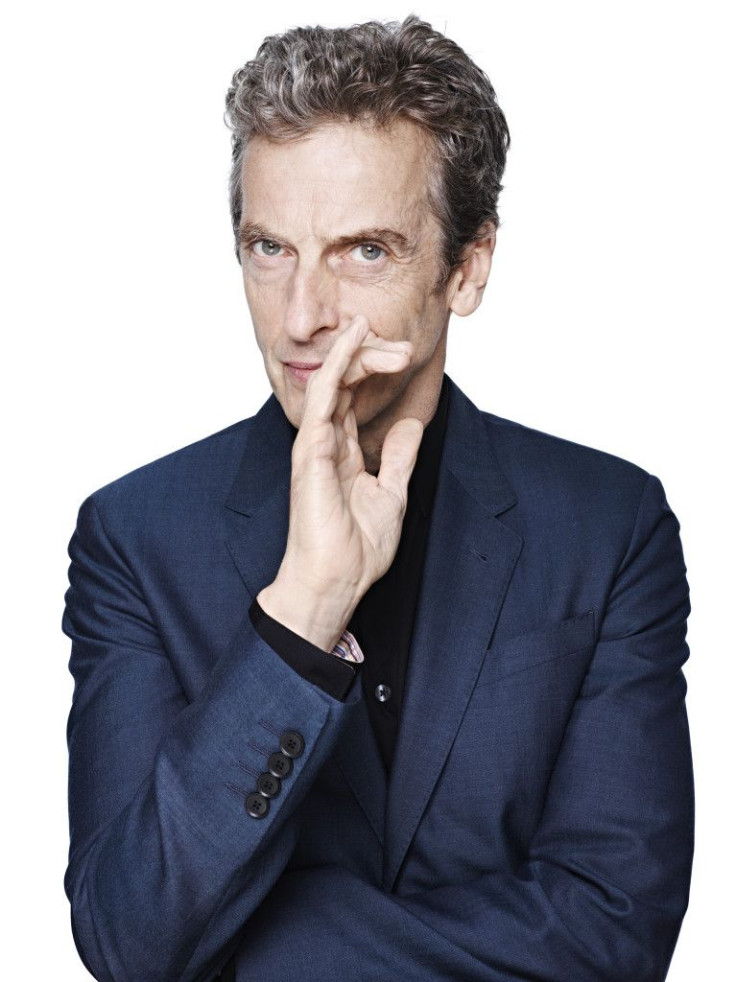 Every "Doctor Who" fans knows that each Doctor is different. He is the same alien, but he gets a new personality every time he gets a new face. The 12th Doctor himself, Peter Capaldi, and showrunner Steven Moffat discussed his Doctor's new traits in a Q&A session (which Den of Geek first reported) with the audiences attending special premiere screenings for "Doctor Who" Season 8 in London and Cardiff. Here's what you need to know about Twelve:
He isn't nice. Eleven was kind of like a puppy sometimes. He was just happy and polite, despite his dark moments. But don't expect an optimistic outlook from Twelve. Showrunner Steven Moffat said, "The thing about Clara with the 11th Doctor was that she was comfortably in control, she really had him quite tame. He was thinking: 'She's really great and she hangs out with me. I'm so cool. I'll roll over on my back, she'll tickle my tummy and that will be that.' From the moment Peter's Doctor turns up she realizes she's in terrible trouble, that he's just rude to her and whatever he might secretly feel, he's just being awful."
There won't be a Doctor/Rose relationship. But that doesn't mean no flirting at all. Capaldi said: "I think that [no flirting rule] was inflated in the article into something that it never was. I don't recall having this conversation with Steven, but I can remember in my own head thinking that Papa and Nicole would be a dangerous route to take [laughter]."
Moffat mentioned he loved flirtations in earlier seasons, but it might not be working anymore. "It's an interesting one, how powerful that flirting thing is," Moffat said. "David Tennant was a magnificent, brilliant, flirty, sexy Doctor, and when Matt came in to do it, he decided that he would be rubbish at flirting. … So we haven't had a properly flirtatious Doctor for years really. The idea had peaked and gone away, but my God, it worked in its time."
Twelve is Scottish. Technically, the Doctor is Gallifreyan, but he tends to use accents that are from the United Kingdom since that's where he spends most of his time on Earth. Capaldi will keep his native accent for the show. "He's had an English accent for years," Capaldi said. "The idea that he doesn't have an accent is ridiculous. I just felt that it was important, as Steven says, to try to bring the Doctor to me. A lot of actors who I enjoy, they don't become the part, the part becomes them, so you pull it more closely to yourself."
He ditched the bowtie. It wasn't because he wanted to ditch the grandpa outfits. Capaldi wanted to see a darker Doctor, which is possibly related to growing up watching the Doctor in black and white. "There was just one version of it in which I felt like Doctor Who and I thought that's what we should go with," Capaldi said. "I also wanted to try and do something that was stark and simple and easily imitable, that kids wouldn't have to spend a lot of money on, they could just button up their school shirt or whatever and wear a dark jacket."
"Doctor Who" Season 8 premieres Saturday, August 23 at 8 p.m. EDT on BBC America. Are you excited for Capaldi's Doctor? Sound off in the comments section below!
© Copyright IBTimes 2023. All rights reserved.