'Doctor Who' Trailer Shows Return Of Familiar Characters, Neil Patrick Harris' Villain Character Unveiled
The trailer of "Doctor Who" 60th-anniversary special shows the return of some beloved characters. It also gives a first look at Neil Patrick Harris' villain role.
The trailer of the three-part show, released by BBC, opens with the constant humming of hybrid time machine/spacecraft TARDIS in an alleyway as the voice of Donna Noble (played by Catherine Tate) says, "Sometimes, I think there's something missing. Like I had something lovely, and it's gone."
"I don't know who I am anymore. I don't believe in destiny but if destiny exists then it is heading for Donna Noble. If she ever remembers she will die," David Tennant can be heard saying in the 60-second trailer.
Tennant is back in the show as the Fourteenth Doctor. The upcoming three-part special will also usher in the Fifteenth Doctor, which will be played by Ncuti Gatwa. The other actors returning to the show are Jacqueline King, who will reprise her role as Donna's mother, and Karl Collins, who will play Donna's husband Shaun Temple.
Tennant earlier described his return to the series as "joyous."
"It was an unexpected treat to get to revisit something that had been such a lovely wonderful experience fifteen years ago," he said. "There's some precedent for ex-Doctors showing up for, like, guest appearances, but to get to have another proper runaround in an albeit slightly different long coat was a joy I never really imagined. I just hope I look as fast as I did in the early 2000s."
In the trailer, Harris' unnamed antagonist is shown standing on a colorful stage and saying, "The show is just beginning. Worldwide premiere," before a host of monsters are unveiled. The appearance of a toy emporium in the trailer and the seeming grandiosity of Harris' character could mean that he is the new version of the Celestial Toymaker. It was earlier hinted by former "Doctor Who" writer Mark Gatiss, according to Screenrant.
The upcoming "Doctor Who" special episodes are scheduled for a November 2023 release.
"We wanted to give fans, friends and families a lovely little Christmas present - with a promise that 2023 will be a riot of 'Doctor Who' goodness!" showrunner Russell T Davies said in a statement to BBC.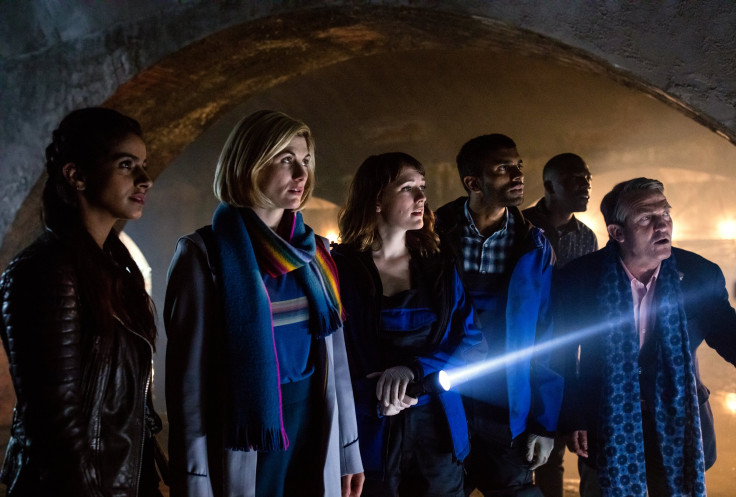 © Copyright IBTimes 2023. All rights reserved.