Does Meri Live With The 'Sister Wives' Family In Flagstaff?
She may have her bed and breakfast in Utah, but Meri brown did officially move with the rest of her family to Flagstaff, Arizona from Las Vegas, Nevada in 2018.
According to Radar Online, Kody's first (and formerly legal) wife did make the move to Flagstaff and is living in a large home in the Northern Arizona city. The website reports that she is currently renting an $861,000 4,200 square foot home that features four bedrooms, five bathrooms, dual fireplaces, a three-car garage and an elevator. She reportedly pays $2,975 a month for the property.
The news comes after it was previously revealed that Janelle and Robyn also rent homes in the city, while Christine has purchased one. In addition, Kody purchased a plot of land as well that was split into four different parcels, presumably to build future homes on.
Of those properties, Janelle rents a three bedroom and 2.5 bath 2,340 square foot home for $2,900 a month, while Robyn is renting a seven bedroom, seven bathroom home with three fireplaces, private balconies in every bedroom and a sand volleyball court for $3,500 a month. The parcels of land on the purchased plot see Robyn and Janelle each getting 2.42 acres, while Meri has a 4.48-acre parcel and Christine has 5.16 acres on the property.
However, Radar notes that Meri having so much property seems odd since she doesn't have any children living at home with her. Her only child with Kody, Mariah, moved out several years ago and lives with her fiancée, Audrey, in Chicago these days. The fact that she is renting a four-bedroom home when she is the only one living in it—and the fact that she scored nearly 4.5 acres of land on the parcel the family purchased when she is the wife who theoretically would need the least amount of space raises some questions.
The news of her property comes after the family shared fears on the show that her decision to buy her bed and breakfast in Utah was her way of trying to leave the family for good, though she assured them that it wasn't the case. However, Radar seems to imply that the large property could be a bribe for her to stick with them, especially since she and Kody have not been on the best of terms with their marriage for a long time.
Though the couple is continuing to work on things, they have still been having some issues as they move past not only their divorce but Meri's Catfishing scandal as well. They seemed happy as they celebrated Meri's birthday together in January, but tensions over the bed and breakfast have also unfolded on recent episodes of the show, proving that they are continuing to work on their marriage.
In addition, Meri received income from not only the bed and breakfast but her line with LuLaRoe leggings, meaning she could have had the money to actually purchase her larger plot on the land in Flagstaff, meaning that she opted to have a large piece of property simply because she could afford to do so.
"Sister Wives" airs Sundays at 8 p.m. EST on TLC.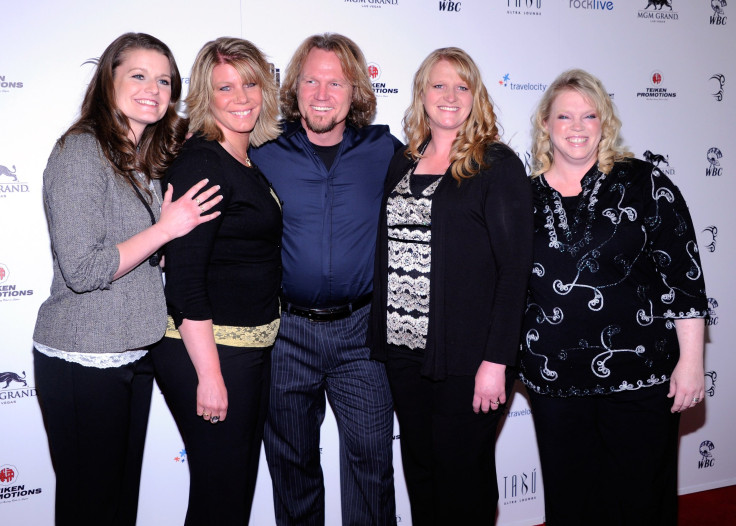 © Copyright IBTimes 2023. All rights reserved.
FOLLOW MORE IBT NEWS ON THE BELOW CHANNELS