Watch As 'Sister Wives' Kody Brown Stuns His Wives With Announcement
Fans may already know that the Brown family left Las Vegas and moved to Flagstaff, Arizona, in 2018, but on the newest episode of "Sister Wives," they are going to see how news of Kody's desire to move actually went down when he broke it to his wives.
In a preview clip for the newest Season 8 episode, Kody sits his wives down and blindsides them with the news that he wants to leave Las Vegas, and Meri, Janelle, Christine and Robyn are clearly against it, adamantly refusing. However, it appears what he wants is going to happen, as the wives are also later seen teary-eyed and fearing that they'll be split up because of a move.
In a second clip, more of the conversation is shown, and Kody initially reveals that his plan isn't to go to Arizona, but back to Utah, the state the family initially fled from to avoid persecution and which has since cracked down with stricter anti-polygamy laws than they previously had. Shockingly, Kody will announce to his wives that he wants to go back there so he can run for office and try to force the state government to change the laws so they can freely live in the state again.
"I figure if I can go and run for office there, I might be able to change the world. Or our world," Kody says. "And this is the reason that I really want to go to Utah, let me just say it. I want to run, I want to change the law. If I can't bully the people in the legislature by getting into the legislature than what can I do?"
The news he wants to run for office clearly takes his wives off-guard, as Meri expresses in an interview portion of the clip that she'd never heard him mention it in the past and that she also has no desire to head back to the state they came from.
"This is the first that I'm hearing that he wants to run for office in Utah. Like, that would mean that we have to move back to Utah," she says. "Since the whole political thing and the law change and everything, I have no desire at all to go back to Utah."
Janelle also becomes very vocal with Kody, explaining that his other reasoning to move because of their businesses also doesn't matter to her, because as a mother, she refuses to uproot their kids once again, especially since they have adjusted to their lives in Nevada.
"I'm really at the point where I almost don't care if I lose money if it means that I keep my kids sane," she says in the interview portion of the clip. "I would sacrifice equity in equity to keep my kids on this steady path that they're on. Especially Gwen, Gabe and Aurora—the triplets that are going to be juniors next year. Why would we move them?"
"Sister Wives" airs Sundays at 8 p.m. EST on TLC.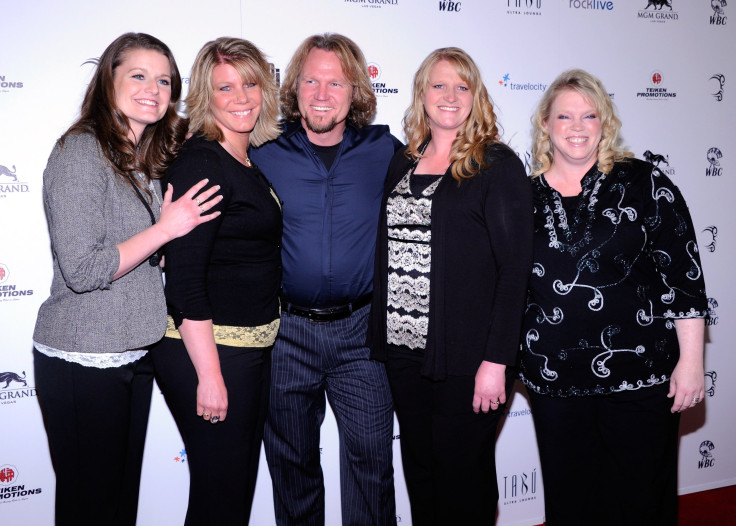 © Copyright IBTimes 2023. All rights reserved.
FOLLOW MORE IBT NEWS ON THE BELOW CHANNELS