Does Prince Charles Get Along Better With Camilla's Grandkids Than His Own?
Prince Charles already has four grandchildren with Prince William and Prince Harry. But since he's married to Camilla Parker Bowles, he could also have a relationship with his wife's grandkids.
On the online forum site Quora, royal fans are wondering whether or not Prince Charles is closer to Camilla's grandchildren more than his own grandkids. Sharon Ann Cummins-Royes said that it is highly likely for Prince Charles to be doting towards all of his grandchildren including his step-grandchildren.
"There are plenty of photographs available showing all the grandchildren at various events. Now that Prince George and Princess Charlotte are getting a little older they probably enjoy going to stay at grandpa's with the 5 Parker Bowles grandchildren," she said.
Cummins-Royes also said that every June, Camilla invites her biological grandchildren and her husband's biological grandchildren to the Clarence House where they all get to eat and play. In 2016, approximately 90 children went to the Duke and Duchess of Cornwall's home.
A photo of Prince Charles swinging one young girl around was also released at that time.
Eileen Wood, a Republican since 1977, also shared a photo of Prince Charles being hugged by one of Camilla's grandchildren. In another snap, Prince Charles seems to be entertaining one of Camilla's female grandkids.
Cathy Snyder, a resident of California, recounted a time when Camilla said that her grandkids adore Prince Charles.
"He loves to read to the children. She says he uses different voices for all the characters in the book… He also gets down on the floor with them to play… Sounds to me that he may be a royal but also a very normal grandpa," she said.
However, Marsha Blacock, a library assistant, said that only Prince Charles can answer the question because he is the one who has a relationship with Prince George, Princess Charlotte, Prince Louis, and Archie Harrison Mountbatten-Windsor.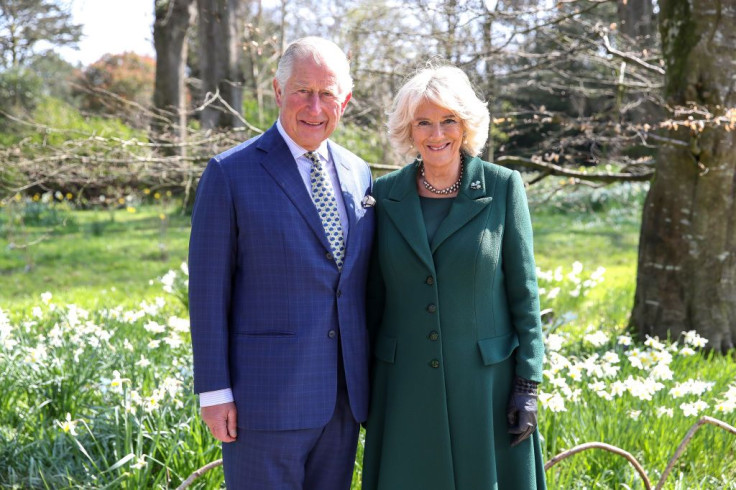 © Copyright IBTimes 2023. All rights reserved.