Does Prince William's 'Takeover' Of Royal Foundation Underscore His Authority Over Harry?
Prince William and Prince Harry recently split the Royal Foundation, and they will now be focusing on their own charities.
However, Prince William and Kate Middleton will still be handling the Royal Foundation itself, which is an organization that was put up in 2009 with the help of Prince Harry. The Duke and Duchess of Sussex, on the other hand, will be handling their own foundation.
On the online forum site Quora, royal fans are wondering whether or not the alleged "takeover" underscores Prince William's authority and seniority over his younger brother.
Sawyer Douglas, a graduate of Alabama Crimson Tide, said that the term takeover is not correct. After all, the Duke of Cambridge is not taking over the Royal Foundation. Rather, he and Prince Harry just split the organization.
"The foundation is now the Royal Foundation of the Duke and Duchess of Cambridge and the Duke and the Duchess of Sussex will have their own foundation. So that no one can say that anyone is taking over or no stepping on toes or overshadowing one another," he said.
Guy Nutting, a former teacher of languages, called the issue the Great Royal Charity Fallout Caper. He also posed a question and wondered by the royal siblings and their wives refuse to cooperate with each other.
The royal fan assumed that the couples held a meeting to discuss the future of the Royal Foundation and they all realized that they needed to raise a huge sum of money and had to get it as quickly as possible.
"If we don't come up with some stunt soon, people will rumble that we are just a bunch of wealthy layabouts who live the life of Riley. That's what happened in France and I know you used to muck about it in Farty Finch's history lessons at school, Harry, but I'll tell you now it didn't end well," he said.
Prince William and Prince Harry's Royal Foundation split also came in the heels of the brothers' alleged feud.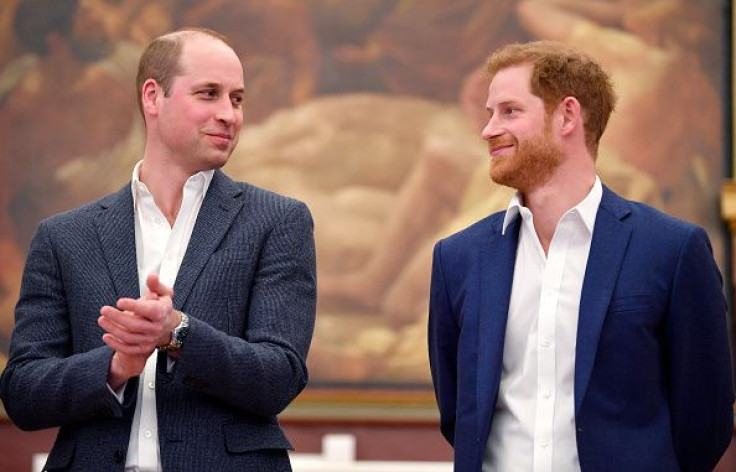 © Copyright IBTimes 2023. All rights reserved.