Dog The Bounty Hunter Opens Up About His Time In Prison And Training The Next Generation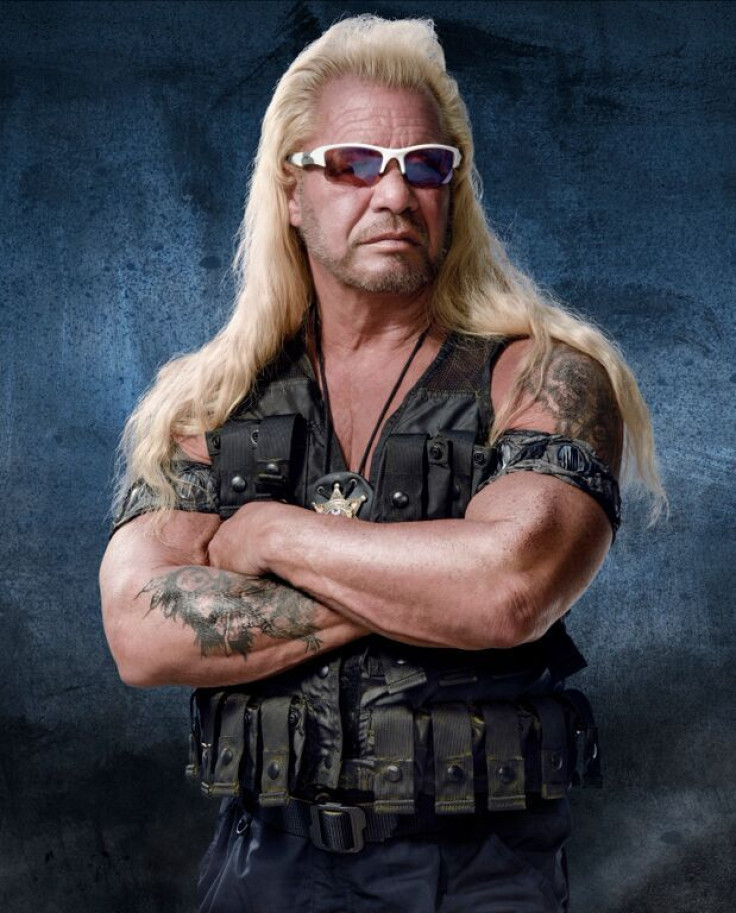 There's perhaps no better example of a person turning his or her life around than Duane "Dog" Chapman. After serving 18 months of a five-year prison sentence in the 1970s, Chapman became the man behind the popular A&E and CMT bounty hunting shows, making a career out of letting the audience watch him get close to bad guys. Now, Dog is returning to the place where it all began for him in the newest season of his hit CMT series "Dog and Beth: On the Hunt." He's letting the audience get close to him as he journeys back to his home state of Texas to revisit the crime and prison sentence that defined his life.
"In Texas I was in prison for 18 months. I say in the show that I've arrested some 8,000 fugitives and it all started in Texas. Texas changed my life. Thank God for Texas. Texas completes a journey," the 62-year-old bounty hunter told International Business Times in a phone interview.
When asked why he's chosen now, after all this time on television, to bring the audience on this pilgrimage, Chapman said that he's aware he's in the "fourth quarter" of his life and career and always knew that returning to Texas to face his past was on his bucket list.
With so much emotion being worked into the new season of "Dog and Beth: On the Hunt," fans may be worried that Dog and the gang won't see as much action when the show premieres on Saturday night. Luckily, even though Dog can't legally apprehend fugitives in the state of Texas, he's able to stay right in the thick of the action thanks to help from local private investigators and bounty hunters.
"This season it just gets so good. You do something so many times and it just becomes a habit," he said. "It's just incredible. Like I said, it's my fourth quarter, but it's amazing what we're still seeing. Every bondsman has its own thing, its own personality."
In addition to tracking down and capturing bad guys, Dog and Beth will also be dispensing their usual brand of knowledge to the newer generation of bounty hunters in the different states they visit. With more than three decades of experience under his belt, Dog finds himself uniquely qualified to teach newcomers about the craft - a responsibility he doesn't take lightly. However, he claims he's been struck in recent years by the shift in the type of person that's attracted to the profession.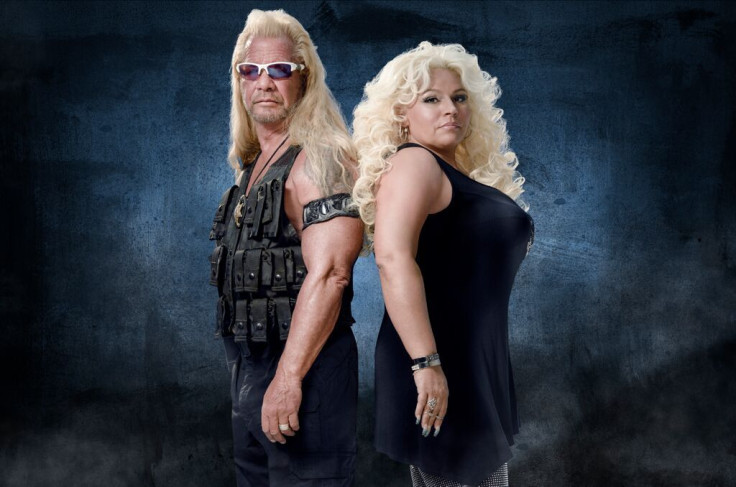 "Back in the day, it was like: 'I was in the service, I can kick some a--. Can I be a bounty hunter?' Now I get calls saying: 'I just graduated with a degree in psychology, can I go on some jumps?' There's a whole different type of person," he said. "There's a lot of bounty hunters, but don't get it confused, I don't represent the profession - I just teach it."
Another change that the Chapman has noticed over the years is the increased number of female bounty hunters. While he's worked with his wife for many years, he says he was shocked this season by the amount of tough-as-nails women he encountered.
"There weren't no women bounty hunters. This was the freaking NFL. Now, they'll Tase you faster than a man! It's incredible," he joked. "I would not want one of them girls after me."
While Beth is a staple in his hunting party, the new season of "Dog and Beth" will feature a new female cast member. Chapman is bringing in his daughter Cecily, who he promises is more than up to the task of running with her dad.

"We got Cecilly, she's tough. She's a tough girl. She's raised in Hawaii where there's action. It's warm all the time so there is action. I cannot believe some of the things she said to these girls and guys. I was amazed. I didn't know she watched her mom and dad so close. I cried," he said with a chuckle. "I walked up to her and said, 'Where did you hear that?' And she was like, 'I heard mom say it, dad."
As Dog begins to take people on the journey that led him to life as a bounty hunter, he was asked what he thinks he'd be doing if he hadn't discovered the profession.
"Hell's Angels. President. Absolutely," he said without a moment's hesitation. "That was my goal as a kid growing up. Then I went to prison and I kept my goal, and then I arrested a guy and someone told me, 'Thank you, Dog,' and I started growing a conscience in prison and thought, 'Hmm, maybe I shouldn't be doing that.'"
Fans can tune in to the latest season of "Dog and Beth: On the Hunt" Saturday at 9 p.m. EDT on CMT.
© Copyright IBTimes 2023. All rights reserved.
FOLLOW MORE IBT NEWS ON THE BELOW CHANNELS