DOGE Reclaims Its Spot As Tenth Biggest Crypto By Market Capitalization
KEY POINTS
DOGE is mined using proof-of-work
Approximately 14.4 million DOGE around $841,824 are mined daily
DOGE was trading up 3.25% at $0.05843
Dogecoin, the world's first dog-themed meme coin created as a parody of Bitcoin, has achieved two impressive feats as it regained its spot as one of the biggest crypto assets by market capitalization and became the second-largest Proof-of-Work token post The Merge.
Dogecoin reclaimed its tenth spot in the list of the biggest cryptocurrencies by market capitalization, overtaking Polkadot (DOT) in the ranking. Currently, the valuation gap between DOGE and DOT is around $2.3 billion.
One of the reasons why Dogecoin was able to overtake Polkadot is because of the latter's price plummet of over 11% in the past days. In other words, DOGE's ascend to the rank is more of Polkadot losing its position than Dogecoin showing growth.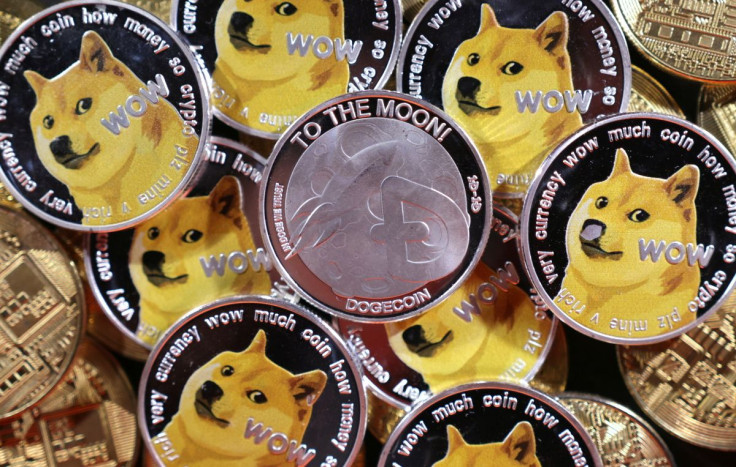 Meanwhile, with Ethereum's The Merge finally completed and the blockchain now using the proof-of-stake system, Dogecoin is now the second-largest coin operating on the proof-of-work consensus, second only to Bitcoin in terms of market capitalization.
Like Bitcoin, Dogecoin is mined using proof-of-work, with miners using considerable energy and computers to solve complex mathematical equations to validate transactions and get DOGE as a reward. Data from crypto tracking platform Currency.com revealed that miners extract approximately 14.4 million DOGE every day, which is around $841,824 based on the altcoin's current price, which is then added to the coin's supply. However, unlike Bitcoin, which caps at 21 million BTCs, Dogecoin has no cap.
Despite these feats, Dogecoin has shown a drawn-out downtrend over the past 30 days and traded as high as $0.7087 on Aug. 25 and as low as $0.05631 on Sept. 19. Market analysts, however, forecasted that the meme coin might see a 30% price rally.
Based on the Fibonacci Retracement tool, the August high of $0.089 and the latest low of $0.056 projects a 61.8% retracement level in the mid- $0.07 zone. If these technical indicators are correct, retail bears might be awoken and a 30% price rally might follow.
As of 2:36 a.m. ET Monday, DOGE was trading up 3.25% at $0.05843 with a 24-hour volume of $238,717,958, according to the latest data from CoinMarketCap.
© Copyright IBTimes 2023. All rights reserved.