Trump's Team 'Moved Around' Classified Records; DOJ Photo Shows Documents Sprawled On Mar-A-Lago Floor
KEY POINTS
The DOJ said Donald Trump's team lied all classified records were turned over
Photo of documents containing classified information sprawled on Mar-a-Lago floor was released Tuesday
A hearing has been set for Thursday in a West Palm Beach courthouse
In a Tuesday night court filing, the Department of Justice (DOJ) said classified records were moved around and hidden by Donald Trump's team, despite assurances that they were stored in a padlocked room in Mar-a-Lago.
They also included a photo of several documents marked "TOP SECRET//SCI" sprawled on the floor. The picture was reportedly taken before the FBI began searching the property.
The DOJ, which is conducting an investigation into the removal of White House documents and their transfer to Trump's Mar-a-Lago residence, has yet to comment on the contents of these documents.
However, the words "TK" and "HCS" are visible in those photos. For the uninitiated, "HCS" stands for Human Intelligence Sources, "TK" is used for space-based Imagery Intelligence, collected mainly for defense purposes, and "SCI" stands for Sensitive Compartmented Information -- documents related to these are some of the government's most sensitive, and closely guarded secrets.
The DOJ said in the 36-page filing that efforts were made to block their investigation as "government records were likely concealed and removed" by Trump's team, reported NPR.
The Justice Department said the former president's team made false claims that "there were no other records stored in any private office space or other location at the premises and that all available boxes were searched," the documents filed in U.S. District Court in the Southern District of Florida revealed.
Claims made by Trump's team that all documents were turned over in response to a subpoena in June were falsified as well.
"That the FBI, in a matter of hours, recovered twice as many documents with classification markings as the 'diligent search' that the former President's counsel and other representatives had weeks to perform calls into serious question the representations made in the June 3 certification and casts doubt on the extent of the cooperation in this matter."
FBI agents also found three classified documents not located in boxes, but rather stored on the desks in Trump's office.
In some instances, FBI's counterintelligence personnel and DOJ attorneys sought additional clearances before being permitted to review certain documents, the filing said.
The Justice Department has completed the review of Trump's documents.
"As an initial matter, the former President lacks standing to seek judicial relief or oversight as to Presidential records because those records do not belong to him," the department wrote to Trump-appointed Judge Aileen Cannon.
A hearing has been set for Thursday at 1 pm ET in a West Palm Beach courthouse. Trump's legal team has until Wednesday night to reply to the DOJ's filing, reported CNBC.
Additionally, The Office of the Director of National Intelligence is set to evaluate whether any of the classified documents retrieved from the former president's Florida residence have been compromised, according to a report.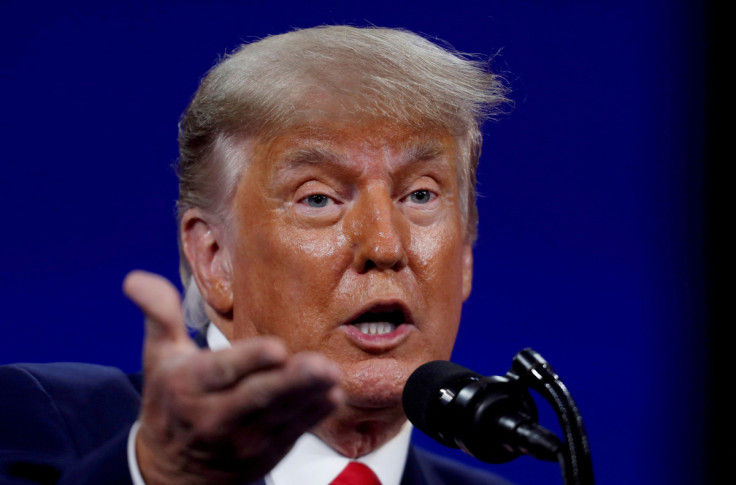 © Copyright IBTimes 2023. All rights reserved.