Don Johnson Gets $19M In Lawsuit Against 'Nash Bridges' Production Company Rysher Entertainment [PHOTO]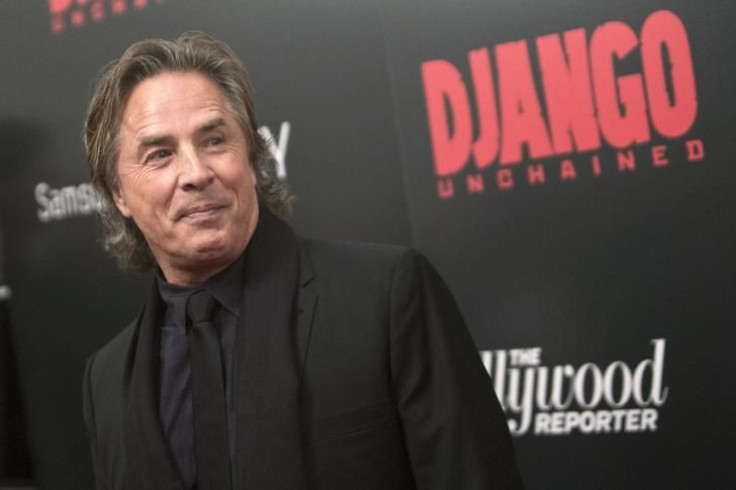 Don Johnson, the actor best known for his roles in "Nash Bridges" and "Miami Vice" on television, agreed to a $19 million settlement to end his lawsuit against Rysher Entertainment, according to a recent report.
And according to a Jan. 30 court filing obtained by Deadline Hollywood, the 63-year-old former television star was "satisfied" with the "Nash Bridges" production company payout.
The settlement ends a two-and-a-half-year legal battle between Johnson and the Rysher Entertainment and prevents any further appeals.
Johnson had reportedly filed a multiparty suit against Rysher Entertainment, past owner 2929 Entertainment and current owner Qualia Capital for not fulfilling the contract he had with them for the series.
In 2010, Johnson was awarded $50 million, but Rysher Entertainment appealed, arguing that Johnson's claims should be dismissed based on the statute of limitations -- and that the contract was with the actor himself and not the actual plaintiff in the case, Don Johnson Productions.
Last year, a three-judge 2nd District Court of Appeal panel ruled 2-1 in the actor's favor and awarded Johnson $15 million plus 10 percent interest, Deadline reported.
"Nash Bridges," which ran from 1996-2001, starred Johnson in the lead role as an inspector for the San Francisco Police Department.
The show ran for a total of six seasons and has since aired in more than 70 countries.
© Copyright IBTimes 2023. All rights reserved.