Donald Trump Allegedly An 'Absentee' Father To Barron; POTUS Called Melania 'Trophy Wife'
KEY POINTS
Michael Wolff claims Donald Trump is reportedly an absentee father to Barron Trump
Donald Trump proudly calls Melania Trump "trophy wife"
Donald Trump and Melania Trump rarely see each other
Donald Trump was heavily criticized over his relationship with his son Barron Trump, and his four older children with Ivana Trump and Marla Maples. The POTUS was also dubbed as an absentee father, who appears to be proud of the kind of relationship he has with his kids.
In Michael Wolff's book "Fire and Fury: Inside The Trump White House," the author revealed how the president used to talk about his relationship with his kids to his closest friends.
"An absentee father for his first four children, Trump was even more absent for his fifth, Barron, his son with Melania. Now on his third marriage, he told friends he thought he had finally perfected the art: live and let live — 'do your own thing,'" Wolff wrote.
Wolff also talked about Trump's strange relationship with his third and current wife, Melania Trump. He claimed that the POTUS proudly referred to the FLOTUS as a "trophy wife." However, the first couple doesn't spend much time with each other.
Before the POTUS was elected in 2016, he and Melania went days without seeing each other even though they were both living at the Trump Tower. The couple didn't ask about each other's whereabouts, and the FLOTUS never seemed to be interested in what her husband was doing.
"Often, she did not know where he was or take much notice of that fact. Her husband moved between residences as he would move between rooms. Along with knowing little about his whereabouts, she knew little about his business, and took at best modest interest in it," Wolff said.
The author added that Trump and Melania's relationship is quite perplexing for other people. However, the POTUS's supporters think otherwise. Some netizens called Trump and Melania are a perfect match.
"I am in no doubt that this is a match made in heaven, similar to that between Donald and Melania. Not for appearance's sake at all," Twitter user @nayright12 said.
"Obviously, Melania is not with Donald for the money. They are a perfect match physically and mentally," Twitter user @EdwardMcNamar14 said.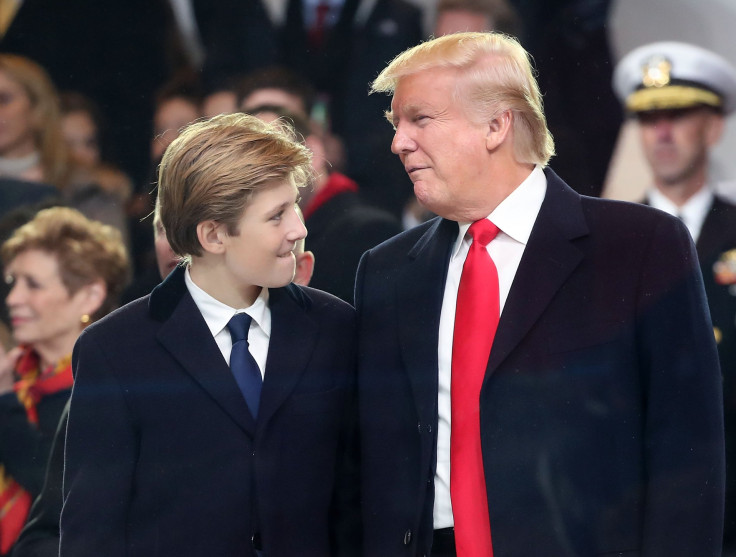 © Copyright IBTimes 2023. All rights reserved.