Donald Trump Approval Rating Latest Polls: President's Favorability Increases After Inauguration Speech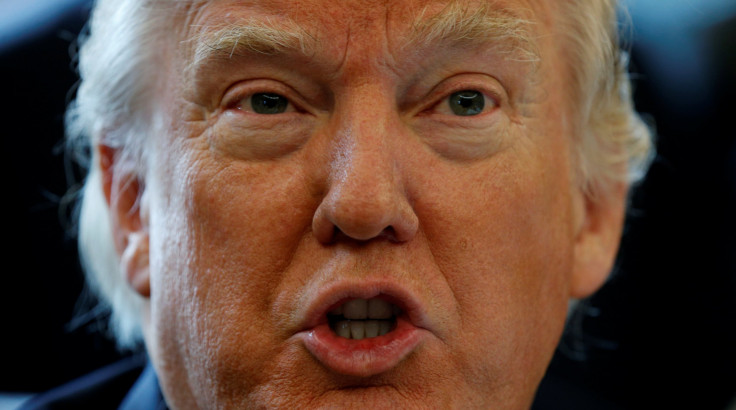 Despite a weekend littered with "alternative facts" and posturing over the size of the crowd for his inauguration, President Donald Trump's first address as commander-in-chief resonated enough with Americans to bump his favorability rating up to 49 percent, according to a Morning Consult/Politico survey released Tuesday.
Focusing his inaugural speech on the same tenets he used on the campaign trail – the economy, jobs, immigration and putting America first – Trump's address resulted in a 7-point swing from prior to Inauguration Day when 46 percent of voters viewed him favorably and 48 percent unfavorably. The poll of 1,992 registered voters was conducted from Jan. 20-22 and has a margin of error of plus or minus 2 percentage points.
Though 44 percent of voters still viewed the 45th president unfavorably, Morning Consult/Politico reported the positive change represented a major boon for Trump and concluded that "Voters react positively when Trump talks about jobs."
That posit was no more evident following Trump's announcement of the Carrier Corp. deal last month when he and then-Vice President-elect Mike Pence stopped the heating, ventilation and air conditioning company from moving 1,000 jobs from Indiana – where Pence was previously governor – to Mexico. Trump's "negatives" fell 2 percent and his positives climbed 4 percent from 46 to 50 after the deal.
Some of the results also showed bipartisan support. When Trump said he would put "America first" on every political issue and front, sixty-five percent of those polled received the message positively, including 64 percent of independents and 50 percent of Democrats.
The positive results, however, were contrasted with Trump's first approval rating released Monday by Gallup.
Only 45 percent of Americans polled approved of Trump, compared to 46 percent disapproving. That made Trump the first president to take office without at least a majority of the country behind him, FiveThirtyEight blog reported.
Though polling data for approval ratings only goes as far back as President Harry Truman, Trump's 45 percent approval was considerably lower than the previous low of 51 percent for George H.W. Bush when he assumed office in 1989. The 45 percent disapproval rating was also a record, with only George W. Bush entering office with a 25 percent rating.
Former President Barack Obama began his first term with a 68 percent approval compared to 12 percent disapproving.
© Copyright IBTimes 2023. All rights reserved.