Donald Trump Called 'A Moron': Former 'Saturday Night Live' Cast Member Slams President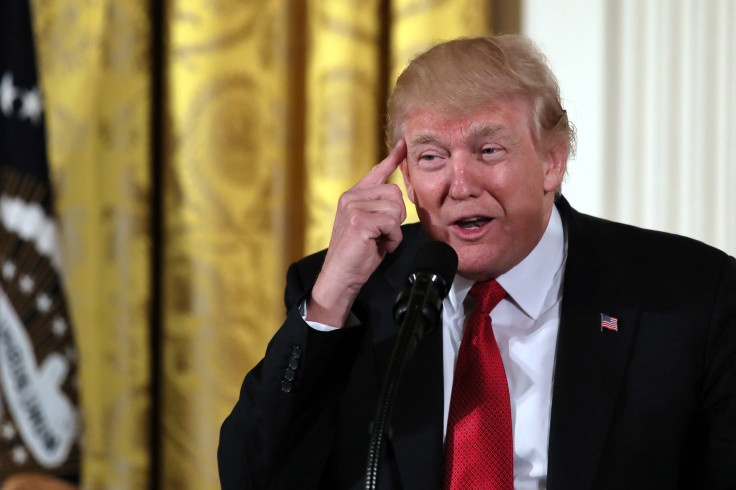 President Donald Trump was called a "moron" and someone who lacks a good sense of humor by a former "Saturday Night Live" actor, who made an appearance with Trump during a segment in 2015.
Trump has been quite the favorite for NBC's "Saturday Night Live." Before Alec Baldwin's viral impersonation of the then-presidential candidate took the internet by storm, Trump had appeared on the show as a host.
During an interview with Brooklyn magazine published earlier this week, former cast member of the sketch comedy show Taran Killam said filming the section where Trump was the guest host was "not fun."
Read: Dominican Republic's Newspaper Uses Alec Baldwin's Picture Instead Of President Donald Trump, Issues Apology
Killam recently joined "Hamilton," the musical, as a cast member. The Broadway production was in the news soon after the 2016 presidential election as it addressed the then-Vice President elect Mike Pence with a message of a united country.
While Pence said he was not offended by the cast, Trump took to Twitter to berate the production and demanded an apology. Addressing this incident, Killam told the publication: " Yeah, well, the president is a moron."
When Killam was asked to elaborate upon his experience of appearing with the president on SNL, he said: "It was not fun, and most of the cast and writers were not excited to have him there. I didn't get the feeling that he was excited to be there, and it felt like a move for ratings from both sides. He was…"
Killam did not complete the sentence but said the president is "everything you see."
"What you see is what you get with him, really," he explained. "I mean, there was no big reveal. He struggled to read at the table read, which did not give many of us great confidence. Didn't get the jokes, really. He's just a man who seems to be powered by bluster."
Despite his earlier appearance on SNL, Trump has repeatedly voiced his distaste for the show, calling it "unwatchable," "totally biased," and "not funny." He tweeted: "@NBCNews is bad but Saturday Night Live is the worst of NBC. Not funny, cast is terrible, always a complete hit job. Really bad television!"
© Copyright IBTimes 2023. All rights reserved.