Donald Trump Calls For Starbucks Boycott Amid Holiday Cup 'War On Christmas' Controversy [VIDEO]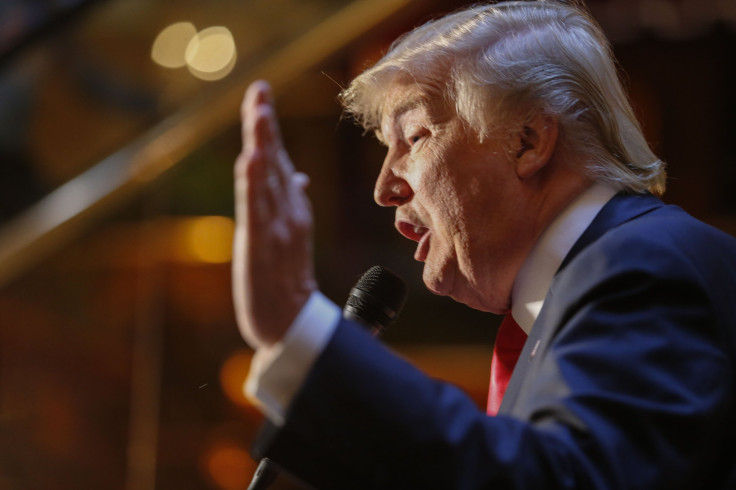 Donald Trump has joined the throngs of disgruntled Starbucks customers this holiday season who are offended by the cafe chain's festive red cups -- whose lack of seasonal designs, they argue, are part of a "war on Christmas." The leading Republican presidential candidate introduced the cup design into the 2016 election discourse Monday while speaking at a rally in Springfield, Illinois.
Starbucks unveiled its plain red cups Nov. 1, but they became a culture-war topic last week by cropping up on former pastor Joshua Feuerstein's Facebook page. He posted a video denouncing Starbucks for removing "Christmas from their cups because they hate Jesus." Other Christians took to social media to slam the decision.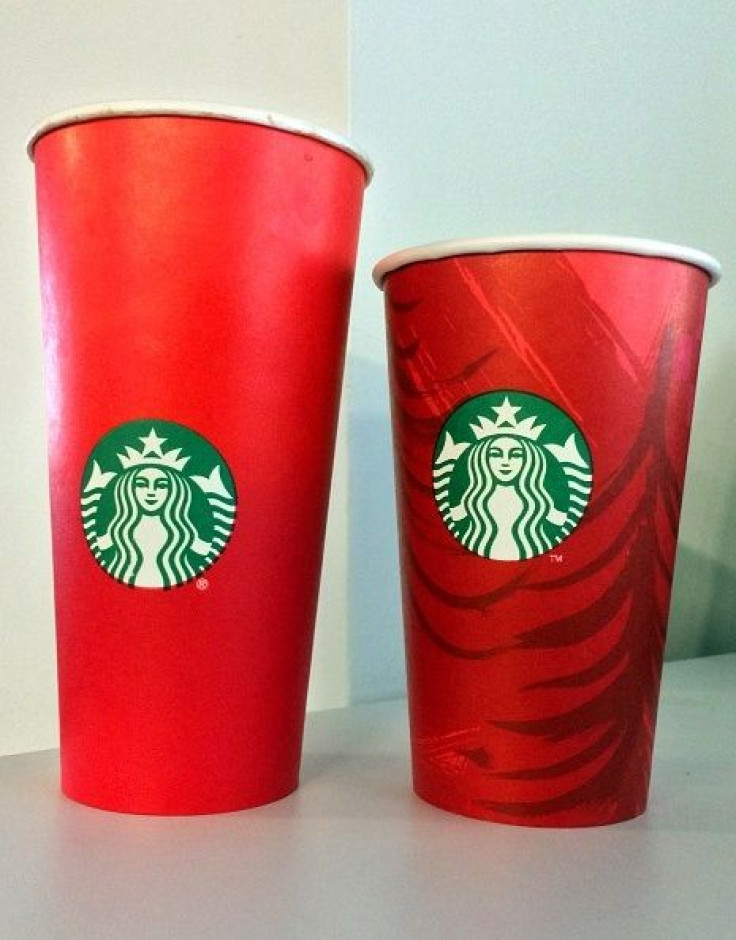 Trump has now joined the fray. The businessman suggested a boycott of the company Tuesday, even though Starbucks is a tenant in Trump Tower on Fifth Avenue in New York City.
"Did you read about Starbucks? No more 'Merry Christmas' on Starbucks [cups]. I wouldn't buy [Starbucks] and, hey, I'm speaking against myself," Trump told Illinois supporters. "I have one of the most successful Starbucks in Trump Tower. Maybe we should boycott Starbucks. Seriously. I don't care."
Trump tells supporters "maybe we should boycott Starbucks" over new red cups pic.twitter.com/wbnedkf3CW

— Jon Passantino (@passantino) November 10, 2015
Trump appears to be the first presidential candidate to comment on the Starbucks flap, although the former reality television star has noted before that he does not drink coffee. In his 2000 book "The America We Deserve," Trump listed coffee among the vices he abstains from. "I've never taken drugs of any kind, never had a glass of alcohol. Never had a cigarette, never had a cup of coffee," he said.
Starbucks said in a statement Sunday that it intended each cup to be a "blank canvas" that encourages "customers to tell their Christmas stories in their own way."
"In response to the video, our core values as a company is to create a culture of belonging, inclusion and diversity," a Starbucks representative told E! News. "Each year during the holidays we aim to bring our customers an experience that inspires the spirit of the season and we will continue to embrace and welcome customers from all backgrounds and religions in our stores around the world."
© Copyright IBTimes 2023. All rights reserved.