Donald Trump Economy, Stock Market: How Will New President's Policies Affect US Money? Obama Leaves Office Crisis-Free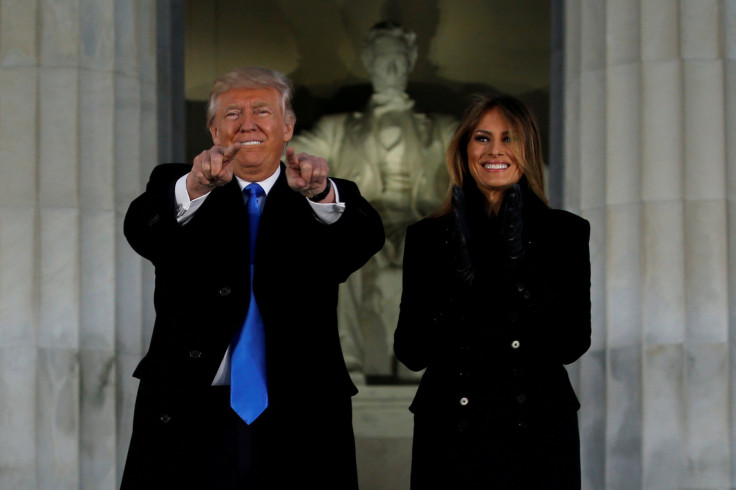 Donald Trump is due to be sworn in Friday afternoon as the 45th President of the United States, after one of the best transition period stock market performances in modern history. Analysts have questioned, however, whether this headstart was a telling sign for how the economy will fare in years to come.
Trump's predecessor, President Barack Obama, took office under much less optimistic circumstances. Obama took his ceremonial oath in the midst of the 2008 financial crisis and the Standard & Poor 500 dropped over 25 percent at one point during his transition, by far the worst presidential transition stock market performance on record. In the eight years since, Obama has witnessed the best overall market performance of any president since John F. Kennedy, and the second-best since Dwight Eisenhower.
A number of politicians and business figures have expressed skepticism toward Trump's policies. German Chancellor slammed Trump's protectionist stance on trade Saturday. Billionaire business tycoon George Soros criticized Trump's deregulation efforts, saying the president-elect's plan, along with similar efforts in Europe, were doomed to fail.
"Right now uncertainty is at the peak," Soros told Bloomberg News in an interview Thursday. "I don't think the markets are going to do very well."
"Markets see Trump dismantling regulations and reducing taxes, and that has been the dream," said Soros. "The dream has come true," he added.
The stock market skyrocketed after Trump's election Nov. 8 with Standard & Poor's 500 jumping by at least 5.8 percent. The overall market surge continued for nearly three months, declining only with the last week. The dollar also underwent a boom, before once again falling recently. As Trump prepared to be inaugurated Friday, the dollar once again climbed.
After Obama's administration managed to revive an ailing economy out of one the worst crises its experience in recent history, Trump enters a very different playing field. While the U.S. as a whole has largely bounced back from the recession, it has done so unevenly with many rural, working-class populations - the core of Trump's following - continue to suffer, according to Jed Kolko, chief economist for the job site Indeed.com.
"When you think of what Trump is inheriting, it is an economy in which much of the recent crisis has been solved," Kolko told Reuters.
"The challenges that remain are the ones that are harder to fix," he added.
Trump's political rise has prompted both optimism and anxiety from investors who closely watch how political policies and comments in speeches, press conferences and social media will affect their business interests.
© Copyright IBTimes 2023. All rights reserved.
FOLLOW MORE IBT NEWS ON THE BELOW CHANNELS