Donald Trump Empire Perfume Review: Here's What People Think Of The 2016 Presidential Candidate's Scent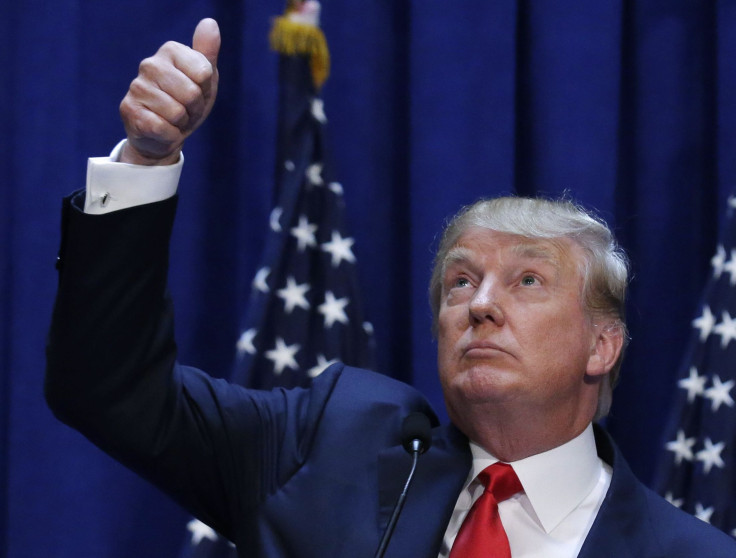 When people think of Donald Trump, they usually think of towers, real estate and reality TV. But recently he's thrown his hat into two arenas where popularity actually counts: the 2016 presidential campaign and the incredibly competitive world of celebrity-branded perfume. It only seemed natural to find out what the common man and woman on the street think of his new scent, Empire by Trump.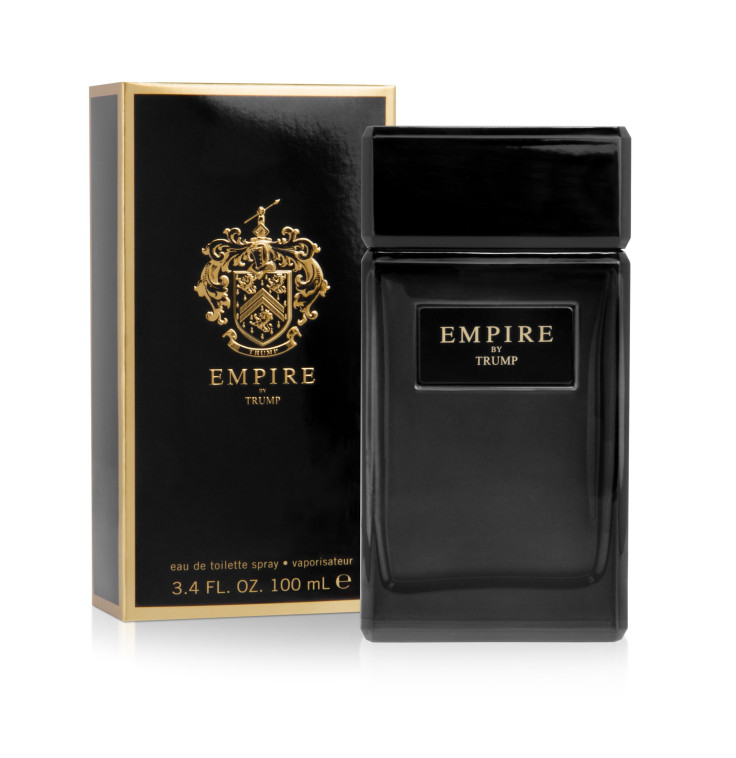 Candidate Trump has had a rough time of it on the campaign trail. He was accused of hiring actors at $50 a pop to cheer him on during his presidential announcement last week, according to Hollywood Reporter. And he is being dumped by Spanish-language network Univision over racist remarks in that announcement, when he said of Mexicans: "They're bringing drugs. They're bringing crime. They're rapists," adding "and some, I assume, are good people."
Empire by Trump will face challenges in an ever-changing perfume market, especially since sales of celebrity scents have decreased, and the niche and luxury perfume market is grabbing the mainstream perfume market share, according to Reuters.
Time will tell how Empire by Trump (3.4 fl. oz. for $62), which has been available exclusively at Macy's nationwide since March, will end up doing.
International Business Times spoke with people in lower Manhattan and asked them what they thought of Empire, which Parlux described as "For those who aspire to create their own empire through personal achievement," with its "bold notes of peppermint, spicy chai and a hint of juicy apple."
At first, they didn't know what they were smelling, but not surprisingly, some of their opinions changed once they discovered it was a Trump fragrance.
LEE, 20-something tourist from South Africa:
"It's warm and spicy. It's not very feminine, so I wouldn't wear it."
After learning it's Trump's:
"It doesn't smell dominant enough."
MATT, Lee's boyfriend:
"It smells like the Axe scents. Kind of synthetic."
After learning it's a Trump fragrance:
"Oh, I don't like him. He had a golf course in Scotland and was annoyed by a neighboring wind farm and tried to campaign to make it go away." [Spoiler alert: Trump lost.]
FRANK, 40s:
"It's soft and unassuming."
After learning it's Trump's:
"I have no opinion either way about him or this perfume."
DONALD, 50s:
"It's OK. It's kind of sweet, but not overpowering."
After learning it's a Trump fragrance:
"His presidential campaign is not serious. It's all just for publicity."
GUSTAVO, 20s:
"It smells kind of extravagant."
After learning it's Trump's:
"I think he's arrogant. I'm in marketing, and if I were him, I'd take my name off the package."
SAM, 28:
"It dissipates from my memory, but I'm not big into fragrance. I don't even wear deodorant. It's not very memorable or musky. It smells generic."
After learning it's a Trump fragrance:
"That doesn't surprise me. It's pretty boring. I'd expect it to smell more foul."
Are you going to vote for Trump or buy this perfume?
"I wouldn't vote for the perfume or Trump."
© Copyright IBTimes 2023. All rights reserved.
FOLLOW MORE IBT NEWS ON THE BELOW CHANNELS