Election 2016: Is Donald Trump A Serious Candidate?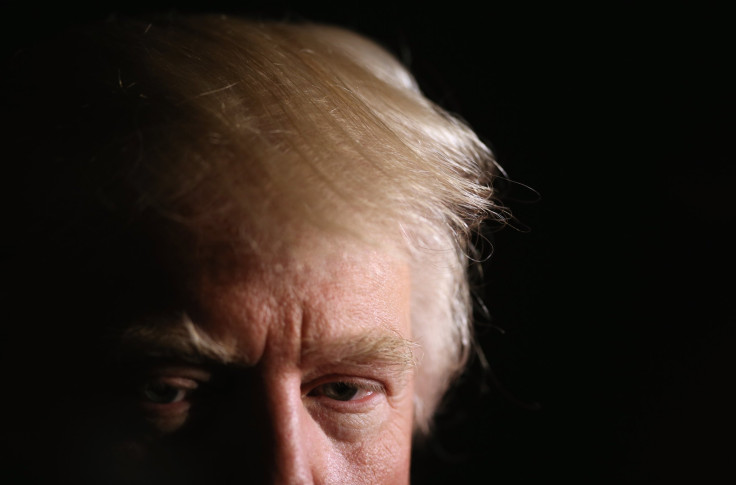 WASHINGTON -- Donald Trump is having a moment. The real estate mogul and reality television star announced his bid for president with a speech that made many Washington Republicans cringe and was greeted with more mocking than seriousness. From being depicted as a clown on the cover of the New York Daily News to being roundly dismissed by much of his party and the press, no one took him seriously.
But a week later, a Suffolk University poll found him in second place in New Hampshire. That means he was polling better than 17 other Republican options provided in the survey -- including four sitting governors, four members of the U.S. Senate and several well-known former officeholders. The only candidate besting Trump in the poll was Jeb Bush.
Has the Republican establishment -- which thinks Trump has the potential to seriously embarrass the party and derail efforts to keep the field on message -- started to panic? Not yet. Most agree, Trump's moment has a quick expiration date.
"His name recognition and voter fatigue with Washington 'business as usual' will provide some inherent advantages, as does his seemingly ample bankroll," said Texas-based Republican strategist Joe Brettell. "However, it's hard to think his long business history and record of inflammatory statements won't ultimately come back to haunt him."
There's a path for Trump -- albeit a difficult one -- to being considered a top-tier candidate. Trump has impressive name recognition and is a true Washington outsider. He's got dozens of buildings and business ventures he can point to as successes. Republican strategists agree he's going to need to spend a lot of his own money to jump-start his campaign and build an experienced team. He's going to need to spend time on the ground in New Hampshire. And he's going to need to avoid any major missteps, like the bevy of criticism he faced for saying that Mexico was sending rapists and criminals to the United States.
But almost no one is convinced that he'll ultimately win the nomination. "He's not going to be the GOP nominee. A large majority of Republicans say they could never support him," said Larry Sabato, political science professor at the University of Virginia. "It's pointless to project how he might affect the vote in the early states because his numbers and those of others will change significantly over the next seven months."
The most frequent response among Republicans as to whether Trump should be taken seriously is to point to the paperwork he's required to file to be an official candidate. When Trump delivered his hour-long, wandering campaign launch speech, he made an elaborate point of discussing his total net worth to prove that he is a serious candidate. But Republicans point out he still hasn't filed the disclosure documents required of a candidate.
The biggest concern expressed by several Republicans is that Trump, who is eighth in the Real Clear Politics aggregate of polls, could find his way onto the debate stage while other candidates, like Carly Fiorina, the only woman, is left off. Fox News -- with the blessing of the Republican Party -- will limit the first debate on Aug. 6 to those who place in the top 10 of an average of national polls -- with allowances made for those who are tied for last place.
"Strong polling for Trump in any early state will undermine any effort to block him from the televised debates, where he can do real damage to the GOP," Republican strategist Matt Mackowiak said.
The oft sharp-tongued John Sununu, the former New Hampshire Republican governor who was a super surrogate for Mitt Romney in 2012, didn't mince his words. What if folks like Sen. Lindsey Graham and and Ohio Gov. John Kasich are left off but Trump is included in the debate? "I think that would be a mistake," he said in an interview on Tuesday with Larry King on King's Web Ora program. "I mean, that becomes not a debate. That becomes a reality show."
Even if he's able to hold on to half of the support he's currently enjoying, Trump could be a disrupter in the primary. An impossible candidate who pulls off 5 percent of the vote could be devastating for the rest of the field. The Republican field is so crowded -- 13 declared candidates and at least three more coming -- that the margins in the early primary states are expected to be slim. And the prevailing candidate may win with only 20 percent of the vote. That 5 percent could be the difference for another candidate.
But if he does make the debate, the brightness of the spotlight could be his undoing. "Out of the debate, Trump will fade," Sabato said. "Onstage, my guess is he'll take shots at several candidates but really go after Jeb Bush. Whether he helps or hurts Bush is an open question."
© Copyright IBTimes 2023. All rights reserved.