Donald Trump Fat-Shamed Following 'Hannity' Appearance Days After Comment On Chris Christie's Weight
KEY POINTS
Sean Hannity's interview with Donald Trump became the talking point on Twitter
People commented on Trump's weight after a photo from the interview surfaced online
The interview came hours after New York AG sued him for alleged financial fraud
What goes around comes around, and in the case of former president Donald Trump, the turnaround is pretty quick.
Trump appeared for a sit-down interview with Sean Hannity on Wednesday night and a photo of him sitting on a chair soon surfaced on Twitter. It was followed by mean fat-shaming comments that made fun of his weight.
"In case you saw Trump's fat ass on Hannity and were reluctant to comment...you may now feel free," wrote a Twitter user who shared a screenshot of the former president's Truth Social post fat-shaming former New Jersey Gov. Chris Christie.
Trump had shared a photo of a man leaning over a buffet counter with the caption, "Chris Christie at a Roy Rogers at 11 PM in the evening trying to console himself."
Some observed that Trump's sharp breathing and dilated pupils suggested he was high during the interview.
"TFG on Hannity couldn't finish sentences. Rambling like an ex-president on drugs. And FAT like Mr. Creosote of Monty Python," a tweet read. TFG stands for "the former guy," which is used by Trump critics.
One person said it appears "bad days are coming" for the former president.
"So Trump is wired on Hannity tonight. How does that fat old 🍔 cheeseburger body continue to handle all those uppers? When's that ticker of his just gonna pop?" one user wrote.
"Trump is high as a kite in his Hannity interview. Bright lights, but dilated pupils. Sniffing like crazy. Rambling. It's Adderall or cocaine or both. Wow," observed another.
Trump appeared on the "Sean Hannity Show" just hours after New York Attorney General Letitia James sued him, his children and the Trump Organization for alleged widespread fraud involving false financial statements related to the company.
"Mr. Trump's Statements of Financial Condition for the period 2011 through 2021 were fraudulent and misleading in both their composition and presentation," the 220-page civil lawsuit read. It sought $250 million in damages.
The 2024 presidential hopeful also spoke about the Mar-a-Lago raid during the interview, and yet again threatened to release surveillance footage of FBI agents executing the search.
"They've asked me not to do that because they feel the FBI agents might be in physical harm and danger," Trump said.
He later agreed with Hannity's suggestion to release the same by pixelating the agents' faces.
Trump was also mocked for claiming that all documents seized during the raid were declassified. He said his presidential rights allowed declassifying any document just by "thinking about it."
"There doesn't have to be a process, as I understand it," Trump said, reported Politico. "You're the president of the United States, you can declassify just by saying it's declassified, even by thinking about it."
When asked to show evidence to support the claims, Trump replied, "In other words, when I left the White House, they were declassified."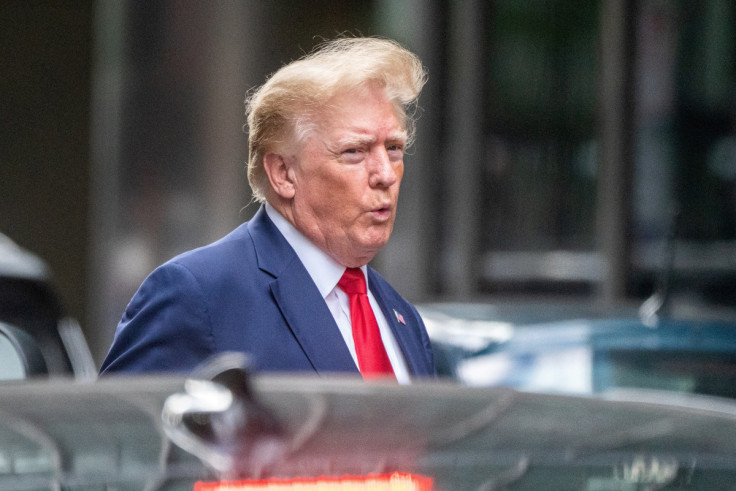 © Copyright IBTimes 2023. All rights reserved.
FOLLOW MORE IBT NEWS ON THE BELOW CHANNELS