Is Donald Trump A Good President? Approval Rating Falls To Record Low After Health Care Failure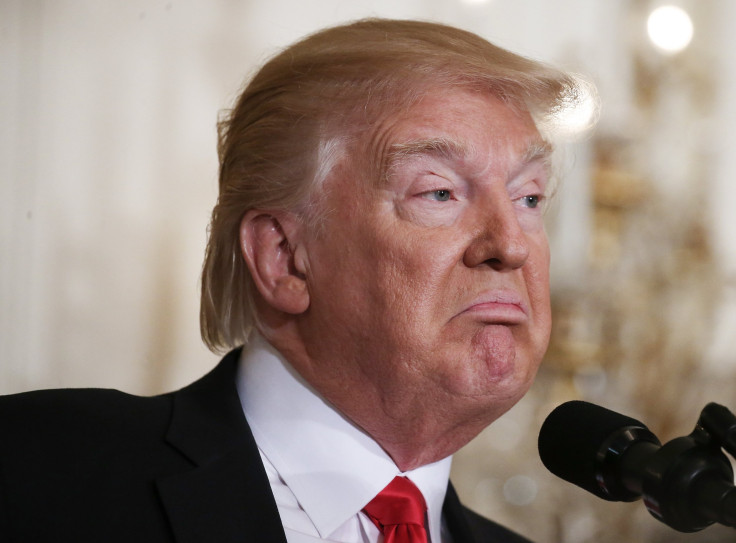 In the wake of the House Republicans' failed bid to repeal the health care bill that defined his predecessor's legacy, ratings for President Donald Trump continued to slip. A Gallup poll that spanned from last Friday to Monday found that just 36 percent of the American public approved of the job Trump was doing as commander-in-chief — the lowest amount yet.
Trump has been in office for a little more than two months, and they've been turbulent. While his approval rating set out at 46 percent after inauguration, it has since averaged at about 42 percent. The three days before this most recent rating, for example, had Trump with an approval rating of 41 percent, Politico reported.
Read: Donald Trump Approval Rating: Schwarzenegger Feud Gets Nasty On Twitter
However, while Trump achieved his lowest approval rating yet last week, his disapproval rating record — set at 58 percent after the March 16-18 period — was not broken.
"Presidential job approval ratings are fluid, and all presidents have seen both upward and downward swings in their ratings at various points in their administrations — a historical precedent indicating Trump's approval could drop further or recover in the weeks and months ahead," Gallup editor-in-chief Frank Newport wrote in a post promoting the poll. "An encouraging sign for Trump, perhaps, is that all presidents whose ratings fell below 36% — with the exception of [Richard] Nixon — saw their ratings improve thereafter."
Read: Was Obama A Good President? Trump Blames Barack For Wars, Economy, But Americans Don't Agree
The GOP was rocked last week when it had to cancel a vote on its American Health Care Act, intended to be the new Obamacare, because it didn't have enough support. Trump tweeted Saturday that he still planned to address health care, writing that "Obamacare will explode and we will all get together and piece together a great health care plan for THE PEOPLE. Do not worry!"
A third of Trump voters indicated in a recent Huffington Post/YouGov poll that they thought the authors of the American Health Care Bill were responsible for its failure, with just 4 percent of Trump fans blaming the president himself.
Moving forward, 44 percent of Americans said they thought the Republicans should pick a new issue to focus on.
© Copyright IBTimes 2023. All rights reserved.
FOLLOW MORE IBT NEWS ON THE BELOW CHANNELS