Is The White House Safe? Bomb Threat Marks Latest Security Scare Against Donald Trump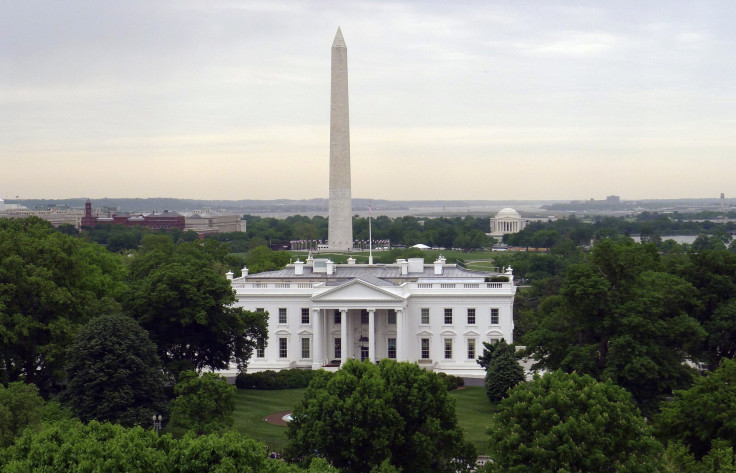 The White House was placed on lockdown Tuesday morning after a man reportedly approached the grounds and claimed to have a bomb. The Secret Service announced on its official Twitter feed that it was investigating a suspicious package on the White House's North Lawn, while reporters were cordoned off in the Press Room.
The Secret Service confirmed it had a suspect in custody and that its probe was ongoing.
Read: Will Trump Be Impeached Or Resign?
The so far unidentified man, who had a warrant out for his arrest before Tuesday's incident, was taken into custody. The Secret Service reportedly deployed a "bomb robot" to investigate the package and set up a security perimeter. He was apprehended at 15th Street and Pennsylvania Avenue, just east of the White House, while the president's primary security team also closed roads.
The White House, which recently saw people attempting to climb over the fence and enter the grounds, was first placed on lockdown at 10:25 a.m. EDT. The alert was lifted at 11:37 a.m., and the landmark was given the all-clear after reporters were briefed by the Secret Service.
Amid all of this, there were conflicting reports that indicated President Donald Trump's primary residence was not officially placed on lockdown, according to ABC affiliate WJLA. People at the White House were told to shelter in place, but that order was also lifted just before noon.
Tuesday's news was the most recent in a series of White House security incidents. On early Sunday morning, a woman was arrested a second time for attempting to scale the White House fence only days after she was tripped up by her shoelaces during her first attempt.
Read: U.S. Ready To Attack North Korea
She was identified as Marci Anderson Wahl. Wahl was previously arrested on March 21 and again on March 24. She was ultimately issued a "Stay Away" order, according to local reports.
© Copyright IBTimes 2023. All rights reserved.