Donald Trump Humiliation: People Walk Out As POTUS Delivers Speech During Rally In India
KEY POINTS
Many people walked out while President Donald Trump delivered his speech in India
Twitter reacts to the clip where a massive crowd is seen walking out while Donald Trump is speaking
Donald Trump and Melania Trump's visit to Taj Mahal very different from Princess Diana's visit
A number of people walked out as Donald Trump delivered his speech during a state visit in India.
A short video taken during the U.S. president's campaign rally in India was shared on Twitter. In the clip, many people can be seen walking out as Trump is in the pulpit delivering his speech.
BBC correspondent Aleem Maqbool shared the clip and wrote, "Ouch." The clip prompted several online users to react, with many humiliating the POTUS.
"Trump is disliked [by] the world over[sic] ..only in the US can he find people that stand for hours to listen to him," @EddieBe93717735 commented.
"It seems that the massive crowds were there to see Modi, and many started leaving when Trump started speaking. Excuse me, while I shed some liberal tears...from laughing too hard," @mroller17u wrote.
"They can't stand listening to his bs either. I wish folks would do this here in the US," @lsauclair opined.
"Because the rally wasn't for him. They were there to see the new stadium. He bored them," @Doriann200 added.
Meanwhile, some online users suggested that the crowd were leaving because of traffic and had not intention of snubbing Trump. According to one user, there was a massive crowd but minimal transportation, so the people had to leave early. But the important thing was they showed up.
"Thank you for pointing out the truth! We have ALL left wonderful events early to avoid traffic," @AnneHolcomb77 agreed.
Many also wondered if the video was real because the one they saw on TV was different.
"Did you take this video? The images we saw on TV were quite the opposite," one netizen asked.
Meanwhile, another user shared a clip which he called is the real video.
In related news, Trump and Melania visited Taj Mahal together. The POTUS and FLOTUS looked romantic which was opposite to Princess Diana when she visited the place sans Prince Charles. The late Princess of Wales looked isolated, sad and vulnerable.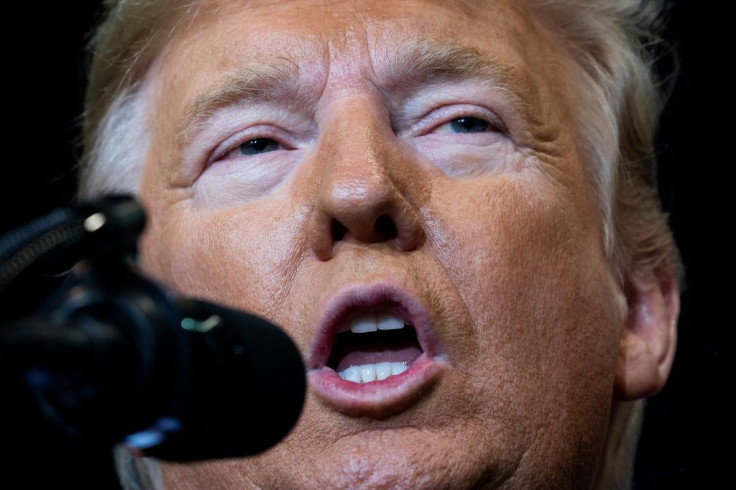 © Copyright IBTimes 2023. All rights reserved.