Donald Trump Immigration Statements Draw Criticism, Praise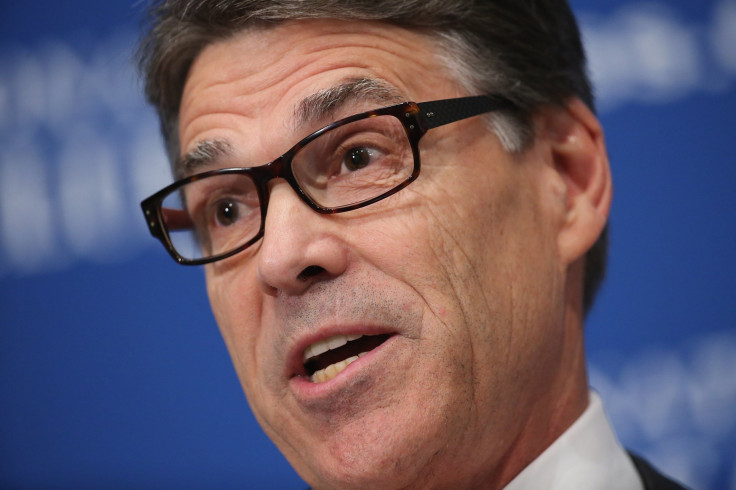 WASHINGTON -- The rest of the Republican U.S. presidential field can't quite decide what to do about Donald Trump. Love him, hate him, he doesn't appear to be going away. And the candidates keep getting asked about Trump's controversial remarks about Mexican immigrants.
Former Texas Gov. Rick Perry isn't a fan. "Donald Trump does not represent the Republican Party," Perry said on ABC News' "This Week" Sunday. "I was offended by his remarks."
Perry pointed to his years working to secure the border between Texas and Mexico as the elected governor of the state for three full terms. "Listen, Hispanics in America and Hispanics in Texas, from the Alamo to Afghanistan, have been extraordinary people, citizens of our country and of our state. They have served nobly," Perry said. "And to paint with that broad a brush that Donald Trump did is -- I mean, he's going to have to defend those remarks. I never will. And I will stand up and say that those are offensive, which they were."
Perry wasn't the only GOP presidential candidate from Texas talking about Trump on the Sunday-morning political talk-show circuit. Appearing on NBC News' "Meet the Press," U.S. Sen. Ted Cruz once again defended Trump.
"I salute Donald Trump for focusing on the need to address illegal immigration," Cruz said, adding that he doesn't speak the way Trump does. "Now, when it comes to Donald Trump, I like Donald Trump. He's bold, he's brash. And I get that -- that -- that it seems the favorite sport of the Washington media is to encourage some Republicans to attack other Republicans. I ain't gonna do it. I'm not interested in Republican-on-Republican violence."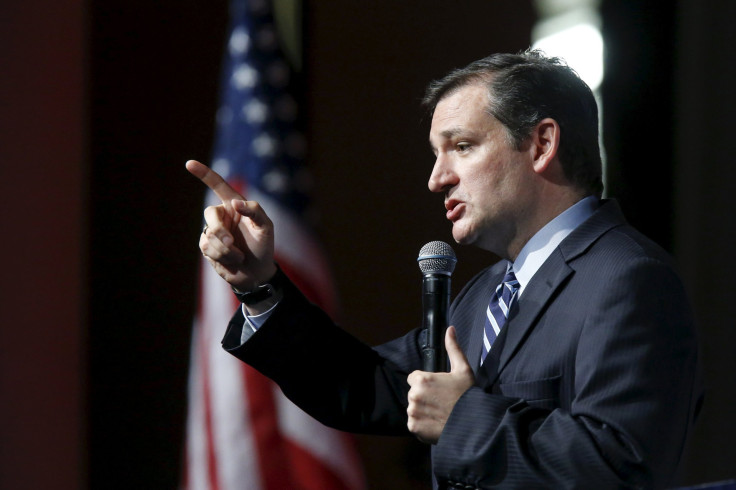 In launching his presidential campaign, Trump said that he was going to build a wall between the U.S. and Mexico to stop immigrants, while blaming Mexico for "sending" its worst people across the border. "When Mexico sends its people, they're not sending their best," Trump said during his campaign launch speech. "They're sending people that have lots of problems. They're bringing drugs. They're bringing crime. They're rapists. And some, I assume, are good people."
As results of the remarks, NBC and Univision have pulled out of covering the Miss Universe pageant. And facing a major campaign by Hispanic groups, Macy's Inc. announced it would pull Trump's merchandise from its retail stores.
It is becoming a nightmare scenario for Republicans, especially those in the establishment wing of the party who have been pushing for years to improve outreach and relationships with Hispanic voters. Latino voters are the fastest-growing constituency in the country, and in the last two presidential cycles they have voted with Democrats. Debating whether Mexican immigrants are rapists is the furthest thing imaginable from the kind of outreach that these Republicans had hoped for.
Donald Trump Presidential Candidate Profile | InsideGov
Many of the presidential candidates have rebuked Trump for his statements. Saturday, Jeb Bush, whose wife is Mexican, said he took Trump's remarks "personally." According to the New York Times, Bush said: "To make these extraordinarily ugly kind of comments is not reflective of the Republican Party. I don't think he represents the Republican Party, and his views are way out of the mainstream of what most Republicans think."
Trump responded to Bush's criticism. "Jeb Bush once again proves that he is out of touch with the American people," he said in a statement cited by CNN. "He doesn't understand anything about the border or border security. In fact, Jeb believes illegal immigrants who break our laws when they cross our border come 'out of love.'"
© Copyright IBTimes 2023. All rights reserved.