Donald Trump Mocks Joe Biden After Former VP Mistakes Him For George Bush
In the final days of the presidential election, President Donald Trump and Democratic challenger Joe Biden have been out on the campaign trail trying to convince Americans to choose them as the next leader of the United States.
However, Biden's latest attempt to grab votes may have backfired. While speaking at an "I Will Vote Concert" virtual event on Sunday, Biden appeared to confuse Trump with former President George W. Bush.
"Not because I'm running, but because who I'm running against, this is the most consequential election in a long, long, long time," Biden said.
"And the character of the country in my view is literally on the ballot. What kind of country we're gonna be? Four more years of George, ah, George... gonna find ourselves in a position where if Trump gets elected we're going to be in a different world."
During the flub, Biden's wife, Jill, appeared to be quietly correct him by mumbling "Trump" under her breath. As a result, the 77-year-old began using the correct name for the current Republican candidate.
By Monday, "George Bush" began trending on Twitter, and Trump took the opportunity to mock Biden, whom he often refers to as "Sleepy Joe."
"Joe Biden called me George yesterday. Couldn't remember my name. Got some help from the anchor to get him through the interview. The Fake News Cartel is working overtime to cover it up!" Trump tweeted.
While Trump's tweet appears to suggest that Biden is becoming senile, the former vice president has been open about his lifelong stuttering issue.
During a CNN Town Hall in February, Biden admitted that he "still occasionally" stutters, especially when he is tired.
"It has nothing to do with your intelligence quotient. It has nothing to do with your intellectual makeup," Biden stated.
The former VP suggested "part of it's confidence" and revealed he has to "think in terms of not rushing."
Biden admitted that it's best for him to take his time to reduce the chances of his nerves getting the best of him. "You have to break it up because you get so nervous," he said.
Meanwhile, the folks on Twitter reminded Trump he has made mistakes in the past. "You called Matt Gaetz Rick last week. You have called Kevin McCarthy Steve. You called Tim Cook Tim Apple. Shall I go on?" one person wrote.
Another person added, "The man who's repeatedly called Tim Cook Tim Apple and regularly calls his missiles Hydrosonic is calling out other people for misspeaking???"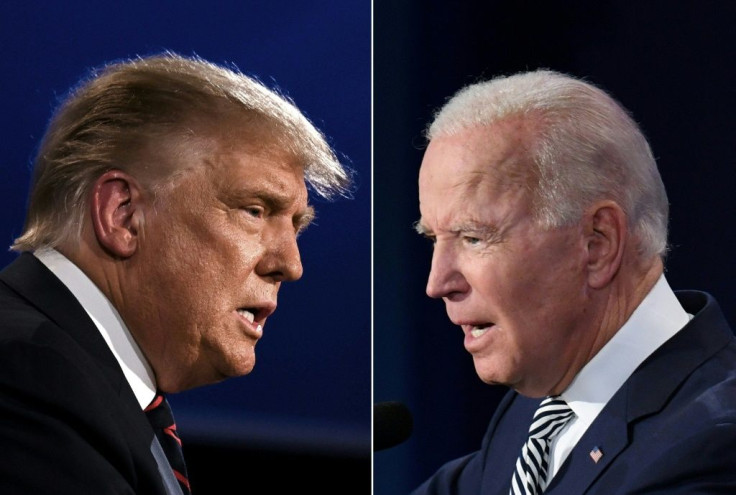 © Copyright IBTimes 2023. All rights reserved.