Donald Trump Muslim Registry: WWII Japanese Internment Camps Cited As 'Precedent' By President-Elect Supporter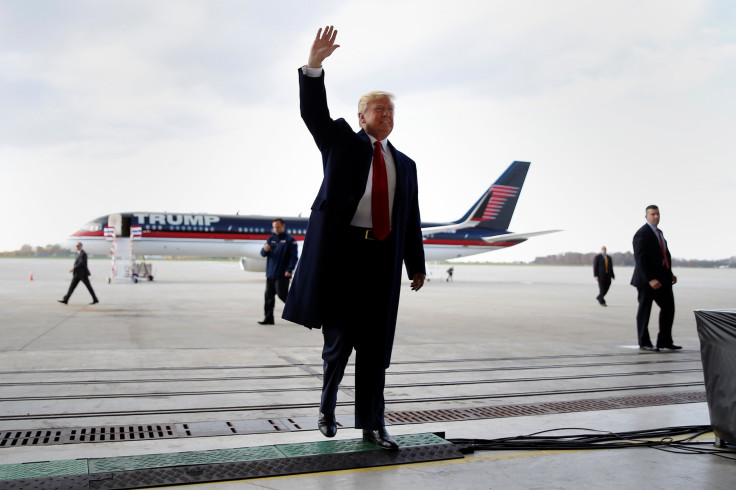 Donald Trump's plans to create a registry for immigrants from Muslim countries would be legal and "hold constitutional muster," according to a spokesman for the Great America PAC, which backs the president-elect. Carl Higbie cited the government's decision to send 120,000 Japanese Americans to mass internments camps during World War II as "precedent."
The former Navy Seal appeared on Megyn Kelly's Fox News show Wednesday to voice his support for a plan from Kansas Secretary of State Kris Kobach to reinstate a similar program to the National Security Entry-Exit Registration System that was put in place after the Sept.11, 2001 terrorist attacks, Politico reported. Kobach, a possible candidate for attorney general and key member of the presidential transition team, told Reuters Tuesday that Trump's policy advisers were weighing sending the president-elect a formal proposal to establish a national registry of immigrants and visitors from Muslim countries.
"We've done it with Iran back awhile ago. We did it during World War II with the Japanese," Higbie said.
Kobach helped design the National Security Entry-Exit Registration System while serving in the Justice Department under President George W. Bush. Under the plan, people from countries deemed "higher risk" were required to go through interrogations and fingerprinting upon entering the United States. It was also obligatory for non-citizen male U.S. residents over the age of 16 to personally register at government offices if they were from countries alleged to have active militant threats.
The program was abandoned in 2011 after widespread criticism from civil rights groups said it targeted Muslims.
"Look, the president needs to protect America first, and if that means having people that are not protected under our constitution have some sort of registry so we can understand — until we can identify the true threat and where it's coming from, I support it." Higbie added on Kelly's show.
Trump told TIME Magazine in December 2015 that he might have supported internment during World War II. "I certainly hate the concept of it. But I would have had to be there at the time to give you a proper answer," he said at the time.
Between 1942 and 1946, 120,000 people of Japanese descent, the majority of who were U.S. citizens, were sent to 10 internment camps throughout the country after the Japanese attack on Pearl Harbor. President Ronald Reagan signed a law that reimbursed all surviving detainees from the camps $20,000 in reparations In 1988, the Washington Post reported. Reagan apologized for the U.S.'s actions towards Japanese Americans, saying it was "a great injustice" in American history.
© Copyright IBTimes 2022. All rights reserved.
FOLLOW MORE IBT NEWS ON THE BELOW CHANNELS