Donald Trump News: President-Elect Says He's Too Smart For Daily Intelligence Briefings [VIDEO]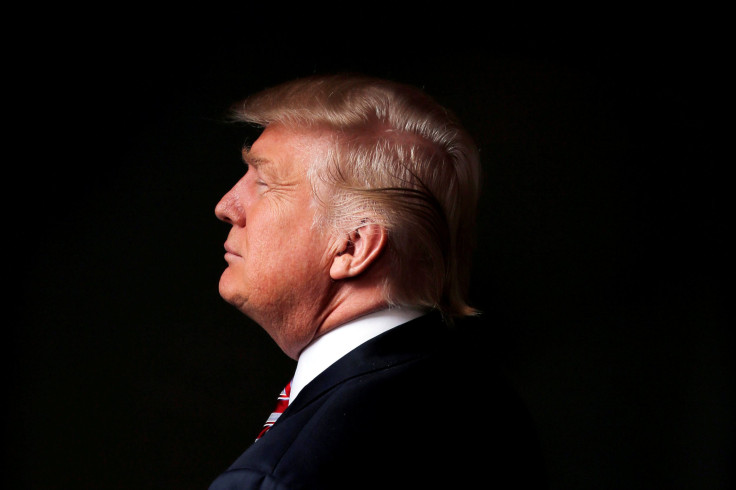 President-elect Donald Trump, after rejecting an intelligence assessment that concluded Russia worked to try to get him elected, says he gets intelligence briefings "when I need it" and defended his apparent choice of an oil executive with ties to Russia as his secretary of state.
In his first Sunday morning talk show interview since the election, Trump told "Fox News Sunday" that even though he doesn't get an intelligence briefing every day, he's available "on one-minute's notice" if there's something he needs to know.
"I get it when I need it," he said.
Published reports this week said Trump gets a briefing a week, far fewer than his immediate two predecessors received and fewer than those being consumed by Vice President-elect Mike Pence.
"I'm, like, a smart person," Trump said.
"I don't have to be told the same thing in the same words every single day for the next eight years. Could be eight years — but eight years. I don't need that."
Trump called reports the Russian government worked to help get him elected "ridiculous," chalking them up to just another excuse from the Democrats on why they lost the election.
"I think it's ridiculous. I think it's just another excuse. I don't believe it. I don't know why, and I think it's just — you know, they talked about all sorts of things," Trump said. "Every week it's another excuse. We had a massive landslide victory, as you know, in the Electoral College," referring to his 306-232 electoral margin. Trump actually lost the popular vote to Hillary Clinton by 2.7 million ballots.
Trump said the hack could have been done by anyone, including someone "sitting in a bed someplace."
President Barack Obama ordered an investigation and a group of senators Sunday called for a bipartisan inquiry.
Trump said he supports an investigation as well.
"I want it, too. I think it's great. I think — well, I don't want anyone hacking us, and I'm not only talking about countries. I'm talking about anyone, period," Trump said. "But if you're going to do that, I think you should not just say 'Russia.' You should say other countries also, and maybe other individuals."
During the campaign, Trump spoke admiringly of Russian President Vladimir Putin and promised to improve relations.
His reputed pick for secretary of state, ExxonMobil CEO Rex Tillerson, has ties to Russia and Putin, having received Russia's "Order of Friendship," one of the country's highest honors.
"He's much more than a business executive. I mean, he's a world-class player," Trump said. "And to me, a great advantage is he knows many of the players, and he knows them well. He does massive deals in Russia. He does massive deals for the company, not for himself, for the company."
Trump also defended his intervention in Carrier's decision to shutter an Indianapolis plant, which resulted in the company reversing plans and agreeing to retain 730 members of its current workforce of its nearly 1,300 employees. The president-elect said he's big on free trade, but it has to be fair.
"So what's happened is we have lost over a period of years, short years, 70,000 factories in this country, … 70,000. I always say to people I think it's a typo. How could it be so many? Seventy-thousand factories. We're being stripped of our workers. We're being — I mean, we're being stripped of our jobs. Our good jobs are really going down, and we've got to stop it," he said.
Trump said he plans to reduce taxes substantially to keep companies from moving operations overseas and will push for a 35 percent tax on companies that do leave and try to sell goods back to the U.S.
"Nobody's going to move. They're not going to move. They're not going to leave. They're going to stay here," he said.
He also took a swipe at the Wall Street Journal, saying the newspaper doesn't "get" his plans.
"Honestly, their editorial board doesn't get it. I don't think they understand business," Trump said. "I don't think the Wall Street Journal editorial board, and I know some of them, they're really nice. I don't think they understand business.
"They don't understand what I'm saying. There's a 35 percent tax, but there is no tax if you don't move. But if you move your plant or factory and you want to sell back into our country, you fire all your people, there are going to be consequences for that. There are going to be consequences."
Trump, himself, has no plans to divest his business interests but will turn over day-to-day operations to his executives and his children. He said everybody knew he was a real estate magnate when he was running. Government ethics attorneys have been trying to pressure him to sell his assets and put the money into a blind trust to avoid conflicts of interest.
He said there's no law that requires him to give up his business interests, despite the emoluments clause in the constitution, which prohibits the president from accepting anything from foreign countries for personal gain.
"You know, under the law, I have the right to do it [continue to make deals]. I just don't want to do it. I don't want to do deals, because I want to focus on this," he said.
On other issues:
China: Trump said the One China policy has not served the U.S. well. Trump stirred up a diplomatic kerfuffle when he talked by phone with Taiwan's president — the first such conversation between a leader of Taiwan and a U.S. president or president-elect since 1979.
"I fully understand the One China policy, but I don't know why we have to be bound by a One China policy," Trump said. "I don't want China dictating to me.
"Why should some other nation be able to say I can't take a call? I think it actually would've been very disrespectful, to be honest with you, not taking it."
Trump said China has failed to help the U.S. contain North Korea, saying Beijing "could solve that problem, and they're not helping us at all."
The environment: Trump said he's "open-minded" on environmental issues, saying he could see moving forward on pipeline projects rejected by the current administration and still remain a part of the international climate-change agreement, even though he called global warming a "hoax" during the campaign and has selected Oklahoma Attorney General Scott Pruitt, who has repeatedly sued the Environmental Protection Agency, as his choice to head the EPA.
"I'm very open-minded [on climage change]. I'm still open-minded. Nobody really knows. Look, I'm somebody that gets it, and nobody really knows. It's not something that's so hard and fast," Trump said. "I do know this: Other countries are eating our lunch."
Obama's legacy: Trump said he has no plans to take a "wrecking ball" to everything President Barack Obama has done in the past eight years. Rather he just wants "what's right."
© Copyright IBTimes 2023. All rights reserved.