Donald Trump, Pope Tie For Second Most-Admired Man; Hillary Clinton Is Tops Among Women, Poll Finds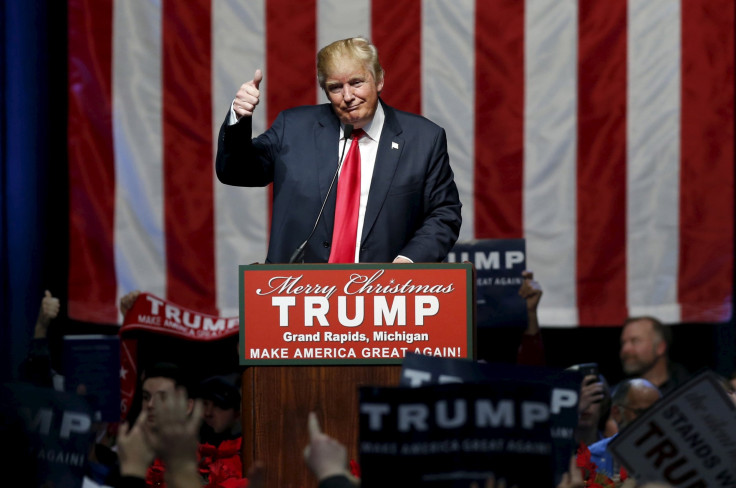 Americans said U.S. President Barack Obama and Hillary Clinton were the man and woman they admire most in the world, according to a new Gallup survey released Monday. Both finished far ahead of other answers, but the runners-up for most-admired man represent particularly varied tastes: Donald Trump and Pope Francis tied for admiration after Obama.
Democratic presidential front-runner Clinton earned 13 percent of survey respondents' admiration to put her at the top of the annual poll for the 20th time, giving her more No. 1 finishes than any other man or woman since Gallup began doing the poll nearly seven decades ago. The next closest woman, Eleanor Roosevelt, was voted most-admired 13 times.
On the men's side, Obama earned 17 percent for his eighth time as most-admired man, giving him as many wins as former presidents Bill Clinton and Ronald Reagan. Those three represent a three-way tie for second place behind former President Dwight Eisenhower, who was the top admired man 12 times.
Clinton's win as most-admired woman comes at a time in her campaign for president when she has been fending off attacks from GOP front-runner Trump and getting ready to gear up for intense campaigning ahead of the first nominating contests, in February. She has maintained a strong lead in national polls over her main opponent, Vermont Sen. Bernie Sanders, but has seen closer numbers in Iowa and New Hampshire.
Hillary Clinton Presidential Candidate Profile | InsideGov
The former secretary of state has also continued to struggle with issues of trust and likability throughout her campaign. Still, most Democrats seem to like her, and Clinton's wins as most-admired woman in the world have covered much of her career, stretching back to her time as first lady of the United States.
Trump's place on the list of most-admired men also comes at an important moment in the presidential race for the New York billionaire. Although he has been the Republican front-runner since the summer, Trump has become increasingly controversial over the past few months. His remarks about immigration, Muslims and most recently about Clinton have drawn criticism and accused him of being sexist and racist.
While the Republican Party establishment has been scrambling to find a viable alternative candidate among the wide GOP field of 12 contenders, voters seem to agree with many of Trump's positions, and continue to give him high favorability and trustworthiness ratings. This is Trump's fifth finish in the top 10 most-admired men, with his other mentions coming in 1988, 1989, 1990 and 2011.
Behind Trump and Pope Francis who earned 5 percent of admiration, Sanders earned 3 percent and Bill Gates received 2 percent. The second-place finisher for most-admired woman was Malala Yousafzai with 5 percent, followed by Oprah Winfrey and Michelle Obama with 4 percent, and Carly Fiorina, Queen Elizabeth II and Angela Merkel all at 2 percent.
The poll was conducted Dec. 2-6 and included 824 adults nationwide on landlines and cell phones. The overall margin of error is plus or minus 4 percent.
© Copyright IBTimes 2023. All rights reserved.