Donald Trump vs. Hillary Clinton In Florida: Swing State Polls Show Cubans Matter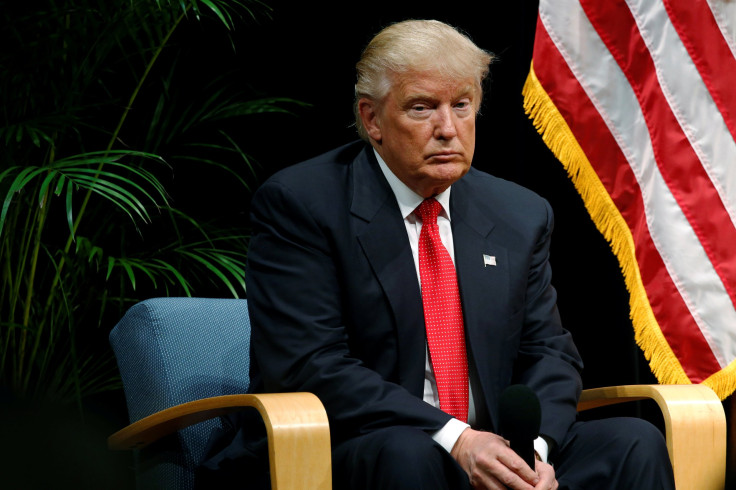 Republican nominee Donald Trump may have lost ground Thursday among a crucial voting bloc in the key swing state of Florida after allegations surfaced of illegal business dealings in Cuba in the 1990s. Cuban-American voters — many of whom likely would not approve of funneling money to the Castro regime — are a major political force in Florida, which is almost certainly a must-win state for Trump.
Trump's company, at the time called Trump Hotels & Casinos, indirectly spent at least $68,000 in Cuba in 1998, which is prohibited under the U.S. embargo on Cuba, according to an investigative report in Newsweek by Kurt Eichenwald. Newsweek is part of IBT Media, also the parent company of International Business Times. The report stated that the funds funneled through a U.S. consulting firm called Seven Arrows Investment and Development Corp., which in turn advised senior officials in the Trump company to make it appear legal by linking the money to a charitable effort. All of this apparently occurred just before Trump launched his first presidential bid with the Reform Party in 1999, telling a Miami room full of Cuban-Americans he wouldn't spend a penny in Cuba until Fidel Castro was not in power.
Trump has already struggled to win over Cuban-American voters in Florida, who make up about 8 percent of the state's electorate by some estimates. A number of factors have pushed the largely Republican bloc away from Trump. Those reasons included Cuban-Americans perceiving that Trump is anti-Hispanic and that the businessman's "nationalistic populism echoes of the government strongmen they once fled," the Associated Press pointed out.
Trump violating the Cuban embargo would be a major indiscretion in the minds of many Cuban-Americans who continue to harbor bitterness or anger toward the Castro regime. News outlets in the Miami area, the center of the Cuban-American population, picked up the story, and the Miami Herald reported that it was receiving attention on morning radio shows. The hashtag #TrumpInCuba was trending Wednesday across the U.S.
The race in Florida, worth a massive 29 electoral votes, is shaping up to be particularly tight. The most recent poll showed Clinton leading Trump in a four-way race 45 percent to 43 percent, according to a survey from Public Policy Polling. Data-driven website FiveThirtyEight projects the state as effectively a toss-up in its polls-only forecast. Clinton had a 50.6 percent chance of winning Florida as of midday Wednesday, while Trump had a 46.4 percent shot at taking it.
Florida, which infamously decided the 2000 election, has the greatest chance of tipping the election at 19 percent, according to FiveThirtyEight.
© Copyright IBTimes 2023. All rights reserved.