Donald Trump Wisconsin Rally Live Stream: Watch President-Elect's West Allis Speech After Recount Results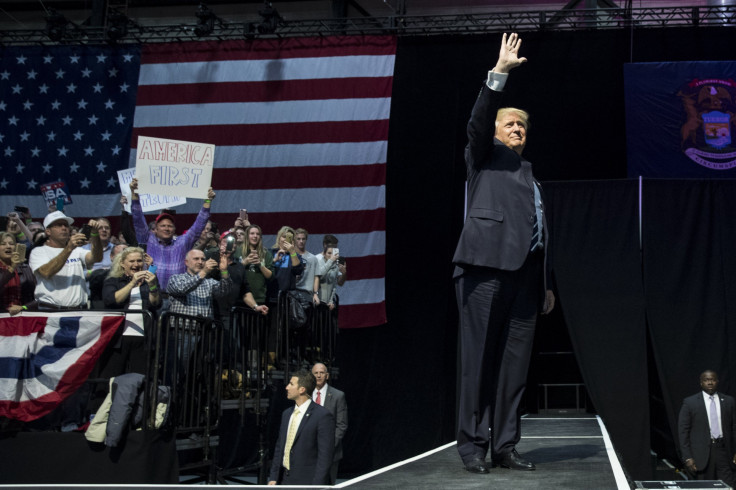 Next up on President-elect Donald Trump's victory tour? The Badger State.
Trump and his running mate, Indiana Gov. Mike Pence, were scheduled to appear at 7 p.m. local time
Tuesday at the Wisconsin State Fair Exposition Center in West Allis, Wisconsin, to thank voters and drum up support for the new commander-in-chief.
Watch a live stream of Trump's appearance below or on CNN here:
The USA Thank You Tour's Wisconsin stop comes just a day after the state ended its presidential election recount, which started Dec. 1 at Green Party nominee Jill Stein's request. In November, Trump beat Democratic candidate Hillary Clinton, nabbing 1,409,467 votes to her 1,382,210, according to Politico.
The recount found 844 more votes for Trump and 713 for Clinton, the Wisconsin State Journal reported. Bottom line: Trump did, indeed, win the state's 10 electoral votes.
"Completing this recount was a challenge, but the real winners are the voters," Elections Commission Chairman Mark Thomsen said in a statement. "Based on the recount, they can have confidence that Wisconsin's election results accurately reflect the will of the people, regardless of whether they are counted by hand or by machine."
The announcement of the final results coincided with Friday's news that a CIA assessment recently found Russia had interfered in the election in Trump's favor, namely by hacking the Democratic National Committee.
Trump addressed both the recount and the Russia assessment on Twitter this week. "The final Wisconsin vote is in and guess what - we just picked up an additional 131 votes. The Dems and Green Party can now rest. Scam!" he wrote Monday, adding that if the election results were opposite, and the Republican party "tried to play the Russia/CIA card," it would be called a conspiracy theory.
Trump's Wisconsin appearance was also set to follow his nomination of Rex Tillerson, the chief executive officer of Exxon Mobil Corporation, to secretary of state.
© Copyright IBTimes 2023. All rights reserved.