Donald Trump's Briefing Snubbed, Critics No Longer Want To See POTUS' Conferences: '#BoycottTrumpPressConferences'
KEY POINTS
Donald Trump's critics decided to boycott his conferences
Donald Trump called CNN fake news
CNN and MSNBC cut away from Donald Trump's coronavirus briefing coverage
Donald Trump's critics decided to boycott his briefings about coronavirus.
Trump has been giving the Americans updates about his war on coronavirus through his conferences. However, many netizens are no longer interested in hearing his talks and updates about COVID-19. According to them, they would boycott the POTUS' conferences. Due to their decision, the hashtag #BoycottTrumpPressConferences is trending online.
"I don't want to see one more press conference of this lying motherfucker. What I want to see is our federal government doing everything it can to get doctors and nurses the masks, gloves and ventilators they need to protect themselves and save lives. #BoycottTrumpPressConferences," @ProudResister wrote.
"A nurse in NY took this pic of coronavirus fatalities loaded into a truck, meanwhile that [explicit] is tweeting about his ratings #BoycottTrumpPressConferences," @TTKKane added.
"Dear Media (especially @CNN, which has been called 'Fake News' for the umpteenth time by the president): Why do you cover Trump's pressers? You are giving him ratings (which he seems to care more about than American lives). And aren't more informed. #BoycottTrumpPressConferences," @karenhunter opined.
Meanwhile, one said that she loves the briefings because she gets to see the true leader, referring to Dr. Anthony Fauci. Another defended the POTUS and said that it's just right for the media to cover the president's conferences, or it would be cosidered "censorship."
"The media is supposed to cover issues of public interest. Boycotting the press conferences of the President of the US is censorship, something we fight against. Americans elected him whether we like it or not," @leilawills_ explained.
Last week, Trump called CNN "fake news" for reporting that he was isolated in the White House and wondering out loud when life would return to normal. The POTUS insisted that the network was "corrupt" and "fake news" because he was packed with meetings all day and has been working around the clock.
The White House was furious with CNN and MSNBC when both channels cut away from Trump's briefing coverage. White House Deputy Secretary Judd Deere said that they were "pretty disgraceful."
CNN told the White House to "make an official request" if they want air time from the network, otherwise they will make their own editorial decisions. MSNBC explained that it cut away because the information no longer added value to the ongoing discussion on public health.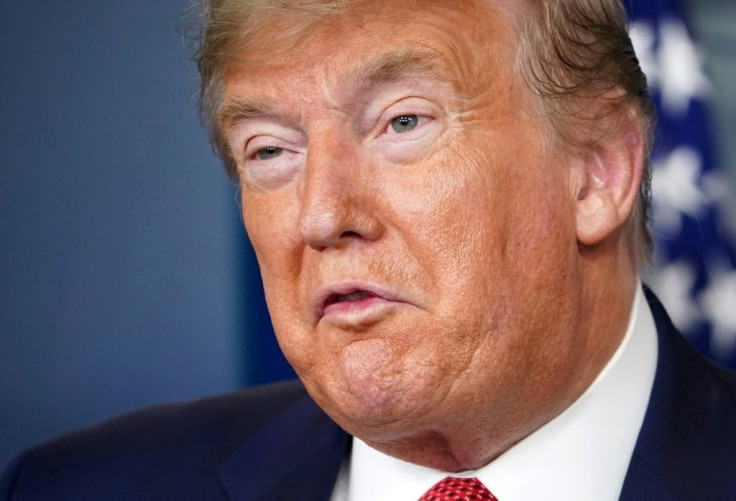 © Copyright IBTimes 2023. All rights reserved.