Donald Trump's Children With Ivana, Melania Called 'Anchor Babies'; Tiffany Only Exception
KEY POINTS
Donald Trump's children with Ivana and Melania are anchor babies
Tiffany Trump is the only non-anchor baby in Donald's brood
Donald Trump as a father to his kids
Donald Trump's children with Ivana Trump and Melania Trump are considered "anchor babies."
The U.S. president has three children with his first wife Ivana: Donald Jr., Ivanka and Eric. He has one child with his second wife Marla Maples, Tiffany. Donald has one son with First Lady Melania Trump, Barron.
According to Tucker Carlson, every person born in the United States dramatically becomes a citizen regardless if his or her parents are tourists or are in the country illegally. Anchor babies are those born in the U.S. but their parents have no legal rights to stay in the country. Those children qualify their parents to stay and not be forced to leave America. Carlson added that this is one of the ways that America's open borders have turned into a disaster for the country.
Brian Tyler Cohen shared the video on Twitter and reacted that even without watching it, he assumed that Carlson was talking about Melania and Barron Trump. Several netizens commented and said that the POTUS' children with Ivana are anchor babies, too, like Barron.
"Anchor babies like Trump's first three kids, whose mother was here illegally," @Beebesdlang1 commented.
RJ Kay shared the same opinion. According to him, Ivana gave birth to her three children with Donald before she became a U.S. citizen. She added that the POTUS impregnated non-citizens.
Meanwhile, some also said that among Donald's five children, his daughter with Maples, Tiffany, is the only one who is not an anchor baby.
"Tiffany is the only one of the 5 that isn't," @TheAnuhart wrote.
"Tiffany is the only one that's not an anchor baby," @briantylercohen added.
In related news, Ivana said that Donald is not a hands-on dad. She explained that the president is a loving father and a good provider, but he is not the type to be very involved in his kids' day-to-day activities.
Melania also said the same thing by confirming that Donald didn't change their son Barron's diaper or fed him. The FLOTUS added that it did not become an issue for her.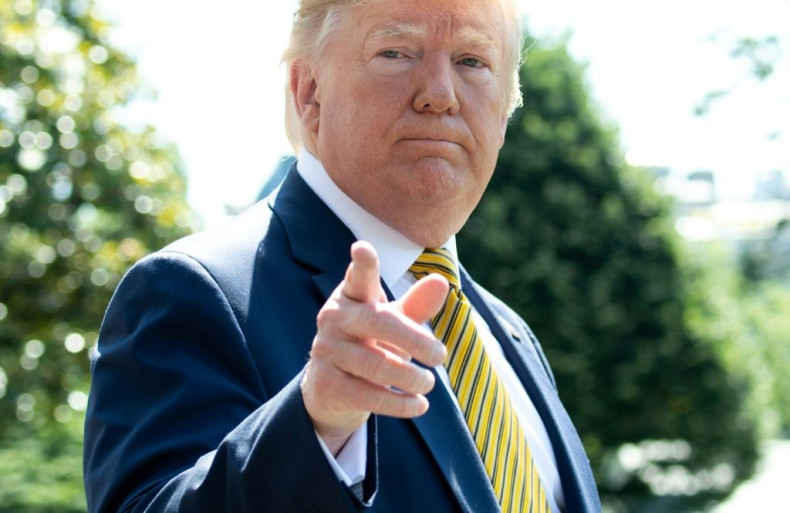 © Copyright IBTimes 2022. All rights reserved.