Did Donald Trump Change Barron's Diapers? Melania On Reality Of Co-Parenting With POTUS
KEY POINTS
Donald Trump doesn't change Barron's diapers
Donald Trump is not a hands-on parent
Melania Trump is more involved in Barron's life as a mother
Melania Trump has previously opened up about what it is like to raise a child with Donald Trump.
In the book "Free, Melania: The Unauthorized," Kate Bennett revealed how the POTUS and his first lady raised their only son. Melania is reportedly very hands-on when it comes to Barron, but Donald was quite the opposite.
Before Melania got pregnant, she convinced Donald that he should have another child. The president went along with it, but he wasn't shy about the fact that he would not be a hands-on parent to his son.
"If you have the money, having children is great. I'm not going to be doing the diapers. I'm not going to be making the food. I may never see the kid," Trump told Larry King in 2005.
Shortly after welcoming Barron, Melania shared her experiences as a new mom. "I feed him, I change him, I play with him," Melania said.
When she was asked if her billionaire husband cleans their baby's bottom or changes his diaper, Melania responded, "No, he doesn't," but quickly added, "and I'm okay with it."
Melania prioritizes Barron over anything. In fact, she didn't join Trump's campaign and opted to stay at home because she knew that her son needed a parent and his father was away. Melania added that her husband knew she supported him 100 percent, so it was okay with him that they were at home.
As a parent, Melania learned how important it is to have good listening skills. She said that she doesn't push her thoughts, likes or dislikes because she wants Barron to grow and be his own person.
"I think [it's] important to give a child room to make mistakes in order to learn," Melania said .
Ivana Trump, Ivanka Trump's mom, described Donald as a "loving father" and a "good provider." However, the POTUS is not the type of dad who would take a stroll and go to Central Park or go play baseball with his kids. In fact, he only communicated with their three children when they were 18 years old because it was only at the time when he could discuss business with them.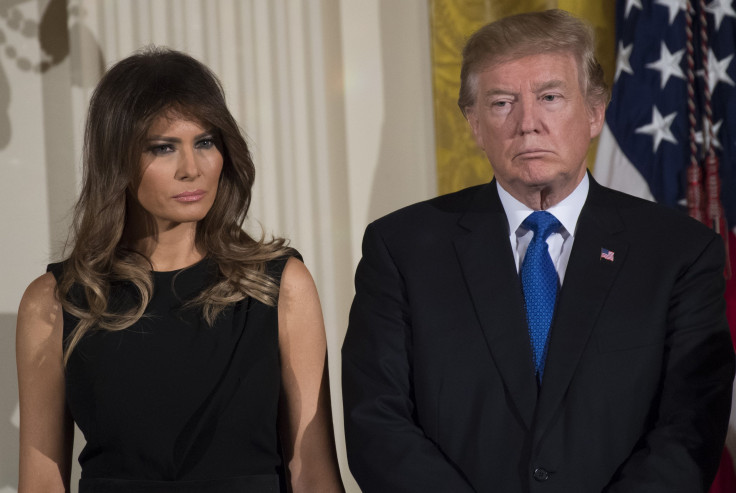 © Copyright IBTimes 2023. All rights reserved.