Donald Trump's Condolence Tweet To Kobe Bryant's Family 'Remarkably Similar' To Barack Obama's
KEY POINTS
Donald Trump made a condolence tweet about Kobe Bryant's passing
Donald Trump's condolence tweet deemed too similar to Barack Obama's
Melania Trump blamed for Donald Trump's tweet that was too similar to Barack Obama's
Donald Trump's condolence tweet to Kobe Bryant's family was too similar to Barack Obama's, according to Twitter users.
The world was shocked by the sudden demise of the NBA legend. President Trump and former president Obama both shared their condolences on Twitter. However, many noticed that the POTUS' message was too similar to that of Obama's.
"Trump's tweet about Kobe is remarkably similar to Obama's" journalist Aaron Rupar wrote on Twitter along with screenshots of the two politician's tweets.
Several Twitter users have the same observation. For them, the president copied what Obama just wrote.
"He plagiarized a eulogy tweet. Totally on brand," one commented.
"100% plagiarized it.... That's what mobsters do!" another added.
"Trump copied President Obama's tweet! Trump is a heartless sadistic man and there is no way he could write a tweet like that!" @tdzwilewski wrote.
However, several other Twitter users reacted and reminded the others to stop bashing Trump because it was probably not his fault. One said that one of the POTUS' writers likely wrote the tweet.
"Trump did not write that tweet and doubt if he would. As usual his writers did following the same line as Barack Obama," @MsMax17 opined.
Another user commented that people should not focus on Trump's tweet but on Bryant's family.
"Save trump hating for another day bro, today we pay respect where it is due," @Taylorprip wrote.
Meanwhile, others accused Trump's wife Melania of writing the tweet. The first lady was first accused of plagiarism when she delivered a speech at the opening day of the Republican National Convention in Cleveland on July 18, 2016. The public noticed that it was too similar to Michelle Obama's remarks at the Democratic National Convention in Denver on Aug. 25, 2008.
Melania was also blamed when Trump released the new Space Force logo which was too similar to the Star Trek's logo. The Trumps' critics always put the blame on the FLOTUS because she has a history of plagiarism.
Meredit McIver, one of Trump's writers, took the blame for Melania's controversial speech that was similar to Michelle's. According to her, it was an innocent mistake and she felt terrible for the chaos it caused.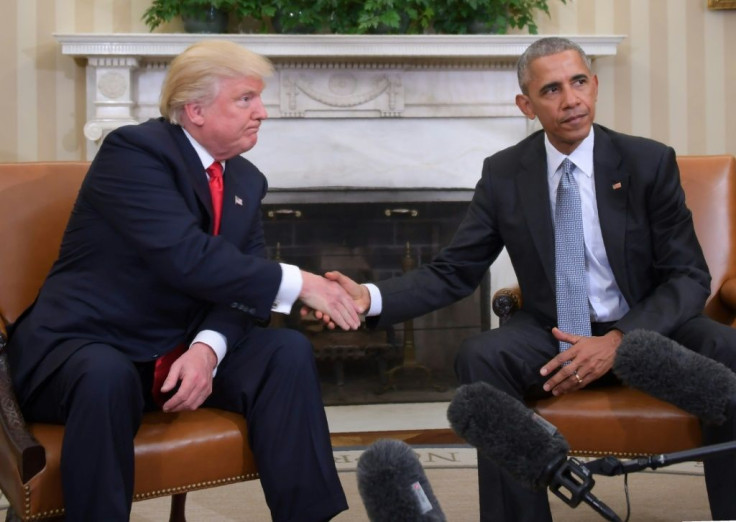 © Copyright IBTimes 2023. All rights reserved.
FOLLOW MORE IBT NEWS ON THE BELOW CHANNELS