Donald Trump's Florida Business Failure: Tampa Condo Tower Example Of Controversial Deals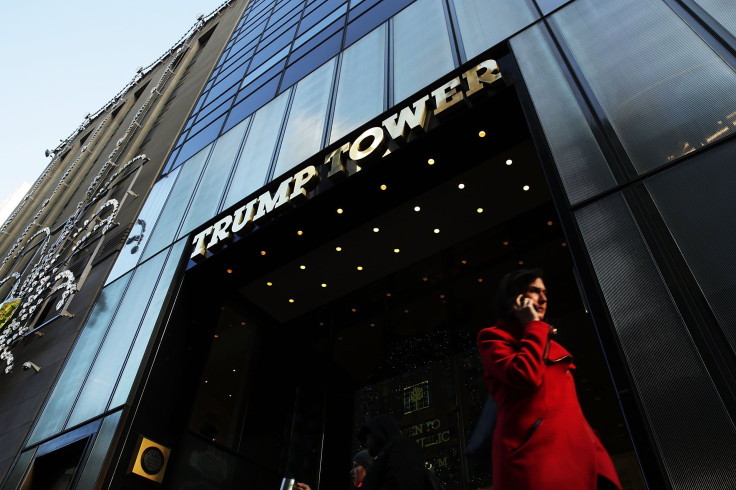 As Republican voters head to the polls in Florida Tuesday to choose their preferred party nominee, a piece of empty land set aside for Trump Tower Tampa serves as a symbol of the kinds of business deals that the GOP front-runner Donald Trump has been criticized for recently. More than a decade after the condo tower was pitched to Floridians, the undeveloped lot remains covered in weeds.
Trump heads into the Florida primary with double-digit leads in polls even as he has encountered criticism from rivals and Republican elders who say the billionaire is less than the great businessman he says he is. They point to several past ventures where Trump allowed people to use his name in exchange for a big payday even though he wasn't backing the project with his own money. When the ventures hit difficult financial times, as was the case in Tampa, Trump stepped back and allowed them to fail.
"Obviously one project doesn't keep a city from being economically viable but… it was a blow to us," Mike Suarez, a Tampa city council member, said. Suarez, a Democrat in a nonpartisan council, said that he has no intention of voting for Trump. "Part of the problem was, once you don't build that building, what do you do with an empty lot along a major thoroughfare in your downtown? So it did cause a ripple effect in terms of what's going on in downtown."
Trump Tower Tampa was a planned 190-unit residential condominium development scheduled to be completed by the end of 2008. Each condo cost somewhere between $700,000 and $6 million, and down payments were quickly put on each property.
Trump announced in 2005 the partnership with developers to build the 52-floor condominium building on the Hillsborough River in downtown Tampa on property that is bordered by large, modern, glass office buildings and palm trees. The project later encountered construction difficulties and was abandoned during the 2008 financial crisis. Trump was sued for "fraudulent and negligent misrepresentations" of his involvement.
The businessman's Republican competition, including former GOP nominee Mitt Romney and Florida Sen. Marco Rubio, have attacked him recently for business dealings that imply he is more involved than he is. They've repeatedly hit him for failed business ventures, including vodka and steak lines and a now-defunct business school, Trump University, which is the target of multiple lawsuits.
"His bankruptcies have crushed small businesses and the men and women who worked for them. He inherited his business, he didn't create it," Romney said earlier this month before naming a string of businesses Trump has been involved in. "And what ever happened to Trump Airlines? How about Trump University? And then there's Trump Magazine and Trump Vodka and Trump Steaks, and Trump Mortgage? A business genius he is not."
Trump's involvement in Trump Tower Tampa may have been misrepresented to potential buyers, according to 2009 court filings in which investors and those who put money down for condos sued Trump. A series of press releases and media appearances early on indicated that Trump was a partner for the development, but it appears that was not the case. When the project began to go underwater after construction setbacks, Trump sued the developers and revealed he was mainly involved through the licensing of his name in exchange for several million dollars and a percentage of future profits.
"It changed the course of my life, literally," Jay Magner, who lost $130,000 from the deal and owned a dollar store at the time but was able to recoup at least some of the money that was put into escrow when he signed up for the condo, told the Tampa Bay Times last year.
Magner said he was upset with many people over the failed condo project, including Trump, who at the time had recently become a household name as the star of the reality TV show "The Apprentice."
"He's clearly just a giant egomaniac, he's all about self-promotion. He got paid for coming to Tampa one time. If it were me, and people invested in my name and had faith in my name, I would have made sure every one of those people got their money back out of my own pocket," Magner told the Tampa Bay Times.
RCP Poll Average for Florida Republican Primary | InsideGov
But others who were burned in the Trump Tower Tampa deal say that Trump was just doing what he had to do to protect himself legally. Kevin Brodsky, the owner of Lexus-Toyota dealerships in Florida and a plaintiff in the 2009 lawsuit, said he doesn't blame Trump for using the law to protect himself. When he signed up as an investor — he did not buy a condo — Brodsky said he was aware of the limited role Trump planned on taking in the building. It was in the fine print of the contracts, he said.
"The stories that are out there during this campaign is, of course, Donald Trump is screwing everybody," Brodsky, who lost $1.6 million in the deal, said. Brodsky was able to get $400,000 back of the $2.4 million he ultimately sued for.
"I'm not a big fan of Donald Trump… but, the real story is that Donald Trump uses laws to protect himself in bankruptcy or anything else he does. Why would he pay everyone back their money if it wasn't his project?" Brodsky said.
Brodsky, a longtime Republican, said he would support Trump's presidential bid against a Democrat in November even though the businessman has made some harsh comments about women and minority groups on the campaign trail. He said he sees Trump as a leader with shrewd business instincts who could make big changes as president.
When asked for comment, the Trump campaign notified executive vice president and general counsel for the Trump Organization Alan Garten, who said the media hasn't accurately portrayed the way in which licensing deals work. Depending on the deal, Trump staff will be involved with anything from building designs to quality assurance, Garten said.
Florida was one of the worst-hit states in the 2008 recession and there were many more failed development projects other than Trump Tower Tampa, said Bob McDonough, administrator of economic opportunity for the city of Tampa.
"There were a number of buildings that went back to the banks at that time. It was a horrific time for real estate development," he said.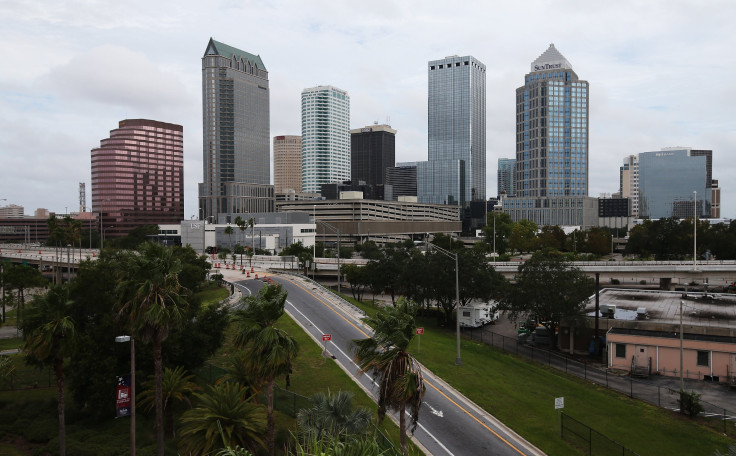 Years later, Trump appears on the cusp of winning the Republican presidential nomination. He has never held elected public office and says he'd be a good president because he's a skilled deal maker and an excellent businessman. His supporters argue that anyone who can amass billions of dollars is a smart choice to grow the economy and create jobs. But, for others, Trump's history with projects like Trump Towers Tampa shows cause for concern.
"He comes into a community, brags about how much value he's' going to bring to this particular parcel of land," said Suarez, the city council member. "And, of course, the project never gets built."
© Copyright IBTimes 2023. All rights reserved.