Donald Trump's Immigrant, Refugee Policies: Catholic Bishops Plead With President-Elect To Be Humane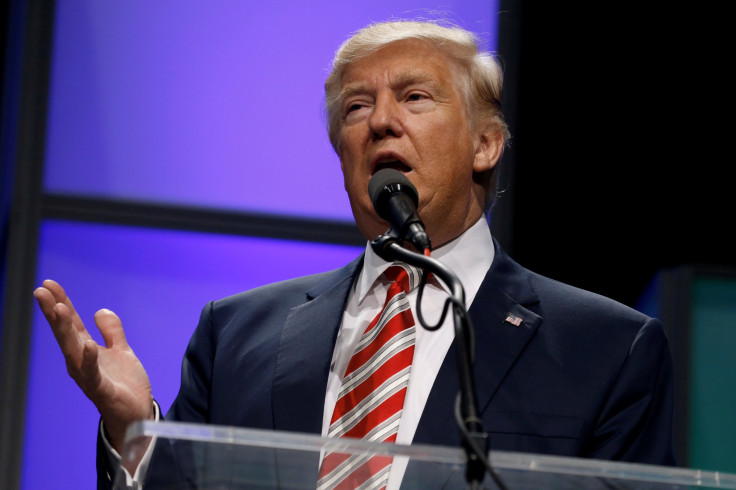 A group of Roman Catholic leaders pleaded with President-elect Donald Trump to be more accepting toward refugees and immigrants. The United States Conference of Catholic Bishops said acting on behalf of people who are escaping war-torn areas is part and parcel with their religious identity, reported the Associated Press Monday.
Church leaders said they would continue to offer aid to the immigrants and refugees who need it. Much of Trump's campaign was focused on immigration, both keeping people out of the U.S. and deporting those who are in the country illegally. He promised to deport millions of undocumented immigrants during the campaign and said in a CBS News interview on Sunday that he plans to immediately deport or incarcerate those who have committed a crime.
"What we are going to do is get the people that are criminal and have criminal records, gang members, drug dealers, we have a lot of these people, probably 2 million, it could be even 3 million, we are getting them out of our country or we are going to incarcerate," he said. "But we're getting them out of our country, they're here illegally. After the border is secured and after everything gets normalized, we're going to make a determination on the people that you're talking about who are terrific people, they're terrific people but we are gonna make a determination at that."
Trump has promised to build a massive wall along the southern border, a claim he has backed off a bit, saying parts could instead be fencing. Trump said he would ban Muslims from entering the country and has promised to discontinue accepting Syrian refugees in the country. He also said those attempting to enter the country would have to pass through "extreme vetting" as well as ideological tests aimed at deciphering their stance on "radical Islam."
Trump's support among Catholic voters helped propel him into the White House. Despite figures during the campaign that suggested Clinton was ahead with Catholic voters, Pew Research found that the GOP candidate outpaced her among voters in the Christian denomination, 52 percent to 45 percent.
© Copyright IBTimes 2023. All rights reserved.
FOLLOW MORE IBT NEWS ON THE BELOW CHANNELS