Donald Trump's National Lead Narrows After Rough Week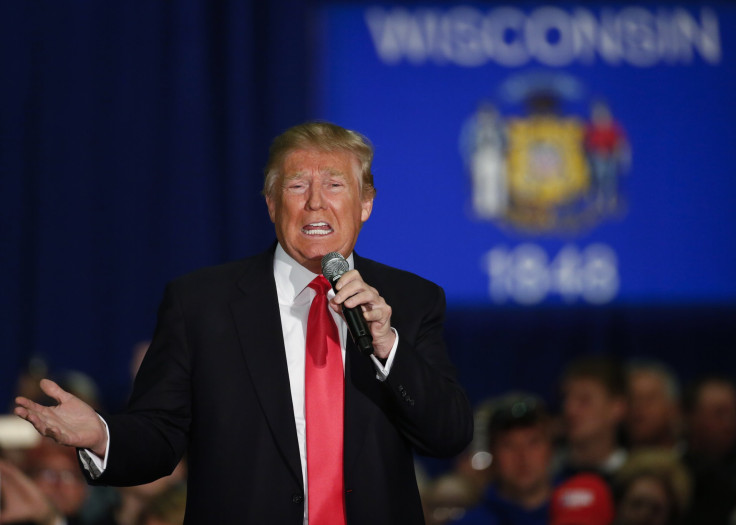 After months of near-complete immunity, Donald Trump's many controversies may be taking a toll on his poll numbers. The New York businessman remains the national front-runner for the GOP presidential nomination, but his support among Republicans and Republican-leaning voters dropped 3 points in an NBC News-SurveyMonkey weekly election tracking poll released Tuesday.
Trump's support dipped to 45 percent from 48 percent in last week's poll, while Texas Sen. Ted Cruz remained in second place with 28 percent support, and Ohio Gov. John Kasich had 18 percent. The 17-point spread between Trump and Cruz marks the narrowest margin between the candidates since mid-February.
The change comes after a tumultuous week for Trump, in which he stirred up a number of controversies and saw many accuse him of sexist remarks and behavior. First his campaign manager, Corey Lewandowski, was arrested and charged with assaulting a female reporter. Then Trump said that if abortions were made illegal in the United States, women who had the procedure should be subject to "some form of punishment." The comment received immediate criticism from those on both sides of the abortion debate.
RCP Poll Average for Republican Presidential Nomination | InsideGov
Although Trump quickly walked back his abortion comments, both Democratic candidates Hillary Clinton, the former secretary of state, and Vermont Sen. Bernie Sanders took the opportunity to hit Trump and tout their own support for women's rights. The comments about women also renewed fears among Republicans that Trump could be a dangerous candidate in the general election due to his extreme unpopularity among women.
Still, Trump's numbers did not change significantly even with the blowback from his comments. Perhaps most surprisingly, his support among women did not drop much more after last week, the NBC News-SurveyMonkey poll found. This week, he received 42 percent support from women, just a 3 percent drop from the 45 percent he had last week.
On the other hand, the real estate mogul's numbers did go down in Wisconsin, which holds its primary Tuesday. He trails Cruz in almost every recent poll in the state and could hand the Texas senator an important victory if he does not pull off a surprise win this week.
© Copyright IBTimes 2023. All rights reserved.