'Don't Be Tardy' Star Brielle Biermann Confesses She Is 'Over The Big Lips'
KEY POINTS
Brielle Biermann is done with big lips
"Don't Be Tardy" star felt that her lips were too big last year
Kim Zolciak and her daughter, Biermann, were not happy with their lips
Brielle Biermann has opened up about her lip insecurities and revealed that she's done with wanting "big lips."
The "Don't Be Tardy" star has been known for her plump lips. However, she has admitted that she was now reconsidering having "big lips," explaining that she wants a new look for herself.
"I'm over the big lip," Biermann told Us Weekly. "I went through it. I'm done looking like that."
Although she is no longer interested in having big lips, she has no plans to ditch lip fillers completely. Biermann revealed that she loves how Dr. Thuy Doan shapes her lips and she still wants them to get filled a little, so she could have the pout and plumpness she wants. However, this time, she said, "I don't want to overdo anything."
Biermann shared a selfie photo in January after she decided to dissolve her lip filler with board-certified physician injector Thuy Doan.
"2020 new year new me!" she wrote in the caption.
However, at the end of January, she again had her lips re-injected to subtly reshape her pout. At the time, she explained that the expert only did a little bit at a time because when she looked back at the photos of her lips last year, she felt that they were too plump.
"But my friends, I'm like, 'You guys are terrible. Why did you not tell me that my lips looked crazy?'" Biermann added.
The 23-year-old reality star admitted that her lips were among her insecurities. In fact, she started getting fillers when she was just 18.
"I just didn't know when to stop," Biermann confessed. "And I think that happens to a lot of people. You get this sense of dysmorphia. The second your lips look a little different, you're like, 'Oh, my God, I have to go back and get them filled.' And it's like, actually you don't. And once you realize that, everything will be, you'll get to a good point, which is where I think I'm at right now."
Biermann's mom, Kim Zolciak, also admitted in a recent interview that she was also not satisfied with her lips. It appeared that the mother and daughter both wanted their lips to look different.
"Neither one of us are overly happy with our lips right now so it's a work in progress, but yeah, they're gone, they're pretty much gone," Zolciak said.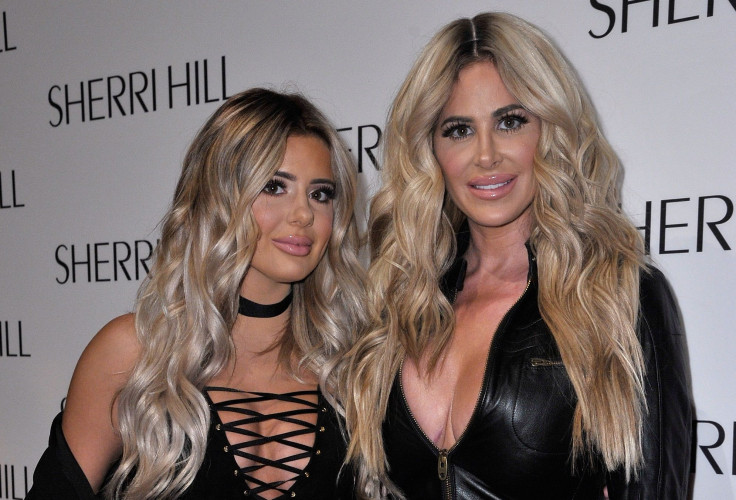 © Copyright IBTimes 2022. All rights reserved.
FOLLOW MORE IBT NEWS ON THE BELOW CHANNELS